Share this infographic on your site!
Internet Consumption Around the World
2013 marked the first year that there are more mobile internet devices than humans.
How do you consume the internet?
Fixed Broadband:
40% of the world is online through fixed broadband
The Big Picture
Fixed broadband access rates per 100 people:
Developed world: 77
World Average: 39
Developing world: 31
By Households:
41% total
Developed world: 78%
Developing world: 28%
Households out of 100:
Europe 77/100
The Americas 61/100
CIS 46/100
Arab States 34/100
Asia and Pacific 33/100
Africa 7/100
Other devices/connections
Phones:
25% of the world is on mobile broadband
Share of total mobile subscriptions:
total: 2.070 billion
Americas: 22.2%
Europe: 20.4%
CIS: 6.2%
Arab States: 3.4%
Africa: 4.5%
Asia-Pacific: 43.2%
With smartphones consuming 92% of global data
(Even thought they're only 18% of handsets)
Video streaming is half of the data transmitted worldwide
And will be 2/3's by 2017
Average smartphone behavior:
# of times typical user checks phone per day for:[4]
Messaging: 23
Voice Call: 22
Checking time: 18
Music: 13
Gaming: 12
Social Media: 9
Camera: 8
Alarm: 8
News and Alerts: 6
Calendar: 5
Web: 3
Search: 3
Other: 14
And Tablets
Less than 3 years from intro, surpassed desktop PC and notebook shipments
Devices of All Kinds
Number of internet connected devices by household:
America: 5.7
Europe: 10
By 2017:
23% PC's
5% Smart PC's
2% Consoles
67% Smartphones & Tablets
3% Other
WHAT we consume
There's 9x more content online than there was 5 years ago.
Games
Average Number of Online Gamers and Time Spent Per Day
[region/average gamers per day/time spent on average gaming]
North America: 30.3 million/107 minutes per visitor
Latin America: 14.9 million/67 minutes per visitor
Europe: 45.6 million/97 minutes per visitor
Middle East/Africa: 6.2 million/45 minutes per visitor
Asia/Pacific: 47.9 million/47 minutes per visitor.
Banking
1/4 internet users uses banking sites globally:
North America: 45% of users
Europe: 37.8% of users
Latin America: 25.1% of users
Asia Pacific: 22% of users
Middle East/Africa: 8.8%
Video
Videos per user per month by country:
Canada: 303.7
U.S.: 286.3
UK: 268.6
Turkey: 250.7
Germany: 250.6
Japan: 222.7
France: 190.1
Spain: 178.6
Hong Kong: 160
Singapore: 153.2
Search and Social Networks
Top Site by Country
Europe:
Albania: Facebook
Algeria: Facebook
Armenia: Facebook
Austria: Google
Belgium: Google
Bosnia and Herzegovina: Facebook
Bulgaria: neobux.com
Croatia: Google
Cyprus: Facebook
Czech Republic: Google
Denmark: Google
Estonia: Google
Finland: Google
France: Google
Georgia: Facebook
Germany: Google
Greece: Google
Hungary: Google
Iceland: Facebook
Ireland: Google
Italy: Google
Latvia: Google
Lithuania: Facebook
Luxembourg: Google
Macedonia: Google
Malta: Google
Montenegro: Facebook
Morocco: Google
Netherlands: Google
Norway: Google
Poland: Google
Portugal: Google
Romania: Google
Serbia: Facebook
Slovakia: Google
Slovenia: Google
Spain: Google
Sweden: Google
Switzerland: Google
Ukraine: Google
UK: Google
Middle East:
Bahrain: Google
Egypt: Facebook
Israel: Google
Jordan: Facebook
Kuwait: Google
Lebanon: Facebook
Libya: Facebook
Oman: Google
Palestinian Territory: alwatanvoice.com
Qatar: Google
Saudi Arabia: Google
Syrian Arab Republic: Facebook
UAE: Google
Yemen: Google
Africa:
Cameroon: Yahoo
Cote d'Ivoire: Facebook
Ethiopia: Facebook
Ghana: Facebook
Kenya: Google
Madagascar: Google
Mauritania: Google
Mauritius: Google
Nigeria: Google
Reunion: Google
Senegal: Facebook
South Africa: Google
Sudan: Google
Tanzania: Facebook
Tunisia: Facebook
Uganda: Google
Asia/Pacific:
Australia: Google
Bangladesh: Facebook
Cambodia: Facebook
China: Baidu
Hong Kong: Google
India: Google
Indonesia: Google
Iran: Google
Iraq: Facebook
Japan: Yahoo
Macao: Google
Malaysia: Google
Mongolia: Facebook
Nepal: Facebook
New Zealand: Google
Pakistan: Google
Philippines: Facebook
Singapore: Google
Korea: Google
Sri Lanka: Google
Taiwan: Yahoo
Thailand: Facebook
Turkey: Google
Vietnam: Google
Americas:
Argentina: Google
Bahamas: Facebook
Barbados: Google
Bolivia: Facebook
Brazil: Facebook
Canada: Google
Chile: Google
Colombia: Google
Costa Rica: Google
Dominican Republic: Facebook
Ecuador: Facebook
El Salvador: Facebook
Guatemala: Facebook
Honduras: Google
Jamaica: Google
Mexico: Google
Nicaragua: Google
Panama: Google
Paraguay: Google
Peru: Google
Puerto Rico: Google
Trinidad and Tobago: Facebook
US: Google
Uruguay: Google
Venezuela: Google
CIS:
Azerbaijan: Facebook
Belarus: vk.com
Kazakhstan: mail.ru
Kyrgyzstan: Google
Moldova: Google
Russia: Yandex.ru
Uzbekistan: Google
This is how the world uses the Internet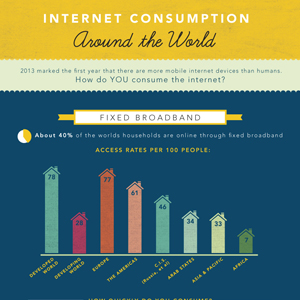 Citations