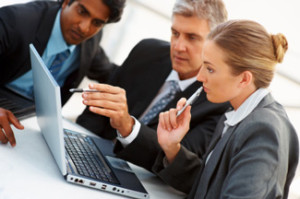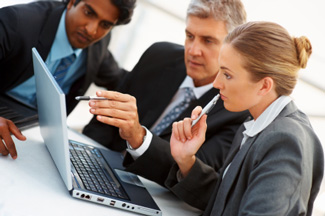 This is the number one place to find out everything you want to know about International Business Degrees!
If you are seeking an exciting career in a fast paced, dynamic environment or trying to advance your present one, we can help you find the perfect International Business Degree based upon your educational and professional goals!
From undergraduate to PhD, we will help you get ready for an exciting career in international business!
What We Offer at International Business Degree Guide
Here you can learn:
What international business is
What a degree in international business is
How to select the best school to meet your needs
How to apply for and get accepted into accredited programs
How to establish a solid educational foundation necessary to gain an advantage over your competition while job seeking
How to choose between traditional and online degree programs
How to source scholarships and other means of paying for tuition
What careers you qualify for upon completion of an international business degree program
The best ways to increase your chances of getting hired
The best places to find jobs
How to find programs which refine and augment your skills while maximizing your financial and time investments
Where you may find great free courses online to enhance your skills, education, and career!
…And more by visiting these pages:
The Different Types of International Business Degrees
International business is a popular major for college students looking for multi-national careers beyond borders. Studying international business offers the cultural, managerial, and logistical skills required to help organizations grow abroad. Today's economy is greatly affected by the relentless pace of expansion and globalization. Therefore, the Bureau of Labor Statistics predicts that business jobs will grow by 8 percent through 2024. International business graduates are equipped for diverse career paths like finance, sales, marketing, and personnel administration. According to PayScale, salary potential ranges from $45,000 to $176,000. Earning power will vary depending on which of the following types of international business degrees you choose.
Associate Degrees
Two-year associate degrees offer the first step into an international business career. Junior colleges, vocational schools, and online universities often provide associate programs in international business to introduce basic business skills. Students will fulfill general education requirements while taking valuable career-oriented electives. Accredited associate programs are typically 60 to 65 credits in length, and will transfer seamlessly for bachelor's study. Entry-level jobs in international business like office manager, sales representative, and administrative assistant will also unlock. Some notable schools offering associate education are:
• University of the Potomac – Associate Degree in International Business
• Berkeley College – A.A.S. in International Business
• Schiller International University – International Business A.S.
• Rio Hondo College – Associate of Science in International Business
Bachelor's Programs
Bachelor's degrees take four to five years for undergraduate students to complete beyond their high school diploma. Consisting of at least 120 credits, bachelor's programs blend general education with a major focus in international business and electives. Traditional and online universities confer bachelor's degrees in international business to open entry- or mid-level positions. Available careers could include business analyst, customs broker, foreign affairs specialist, commodities trader, and tax accountant. Bachelor's holders can also develop their own global businesses as entrepreneurs. Some notable colleges offering baccalaureate education are:
• University of South Carolina – B.S. with International Business Major
• Colorado Technical University – BSBA International Business
• University of South Florida – Bachelor of Arts in International Business
• University of Texas at Dallas – B.S. in Global Business
Master's Degrees
Graduate schools confer master's degrees in international business to facilitate advancement in the global economy. International business programs generally fall in two categories: Master of Business Administration (MBA) or specialized master's. The first builds broad-based business acumen, whereas the second focuses solely on international management. Master's programs range from 30 to 56 credits based on previous education. Admission will require holding an accredited bachelor's degree. Progressing forward to graduate school can foster upper-level jobs like management consultant, economist, operations manager, and even CEO. Some notable universities offering master's education are:
• University of Colorado Denver – M.S. in International Business
• Liberty University – MBA with Specialization in International Business
• University of Miami – Master of International Business Studies
• University of Akron – International Business MBA
Doctoral Programs
Doctoral degrees in international business represent the highest, terminal level for study in this discipline. Many graduate schools award PhD or DBA programs in international business for students with management experience. Doctorates are geared towards scholars wishing to consult, supervise, or educate in academia. Since a dissertation is required, doctoral graduates demonstrate high competence for research careers too. Students can complete a doctoral degree in international business within four to six years full-time. The rigorous curriculum may also require qualifying exams, teaching practicum, and studying abroad. Some notable colleges offering doctoral education are:
• Rutgers University – PhD in International Business
• Walden University – DBA with International Business Specialization
• George Washington University – PhD in International Business
• Cleveland State University – DBA in Global Business
Traditional vs. Online Learning
Choosing your international business degree level isn't the only decision though. Emerging Web technology makes it possible to finish international business study via online education. Unlike traditional programs that are scheduled and campus-based, online degrees offer flexibility for completing coursework at a distance. Online international business programs may be synchronous (live) or asynchronous (self-paced) through a 24/7 virtual classroom. Traditional degrees do offer greater opportunity for peer interaction, but online programs are ideal for busy working professionals with limited study time. Online learning can also shave off tuition costs for entering international business careers with greater Return On Investment (ROI).
You never know where your goals paired with an international business degree can take you!!!