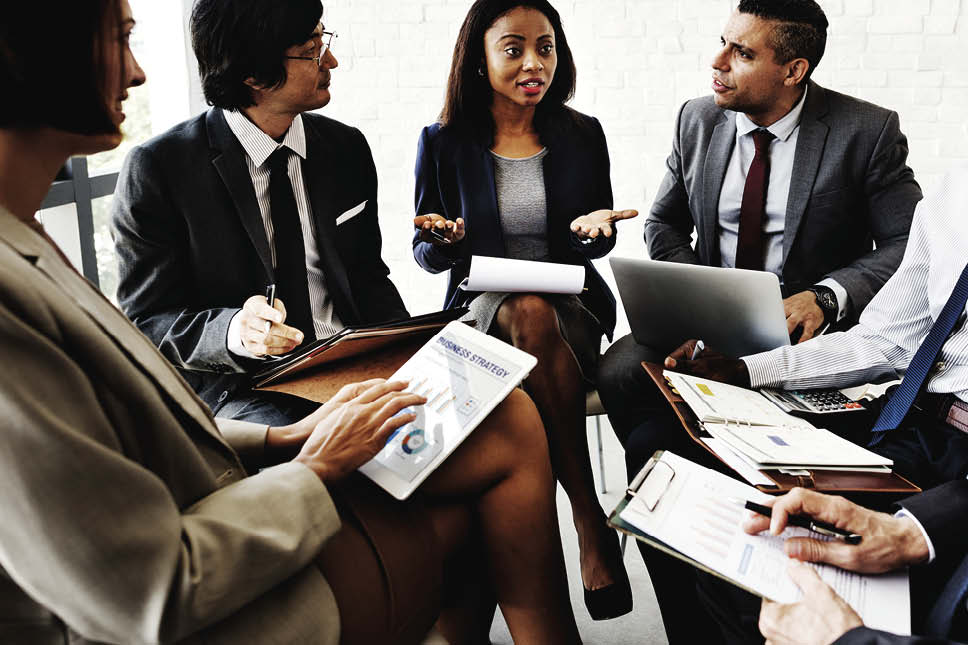 If you are considering the jobs you can do with an online international business degree, consider that your degree could be your passport for trekking into jobs that span continents for stimulating today's $74 trillion world economy. According to Hult International Business School, IB majors from the associate to the master's level nurture the adaptive thinking, emotional intelligence, resilience, interpersonal influence, and cultural communication skills to succeed in various management specialties. These abilities are prized because U.S. companies are increasingly expanding operations into Business Insider's other top countries like New Zealand, Singapore, Denmark, Hong Kong, and Norway. In 2017, most of the 100 fastest-growing companies on Fortune, including Amazon, Ellie Mae, Dycom Industries, and Arista Networks, work across borders. Let's look into six potential jobs available after completing an online international business degree via the World Wide Web.
Trade Finance Specialist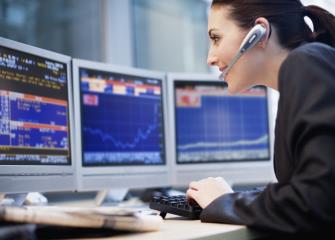 World merchandise exports grew from $5.1 trillion to $19 trillion from 1995 to 2014, so need for trade finance specialists with international business expertise is strong. Often holding CITFS certification, these specialists closely monitor markets to ensure companies' profitable monetary exchange of goods. Trade finance specialists calculate supply chain costs, prepare commodity classification requests, examine import risks, study currency rates, ensure regulation compliance, and suggest revenue improvement changes. On Salary.com, it's reported that international trade finance specialists earn median annual pay of $88,134.
Strategic Sourcing Manager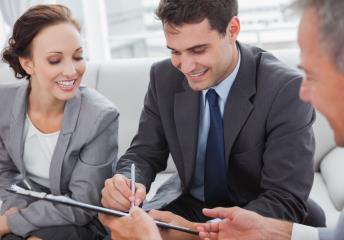 Online international business graduates could become strategic sourcing managers since McKinsey found that three-fourths of companies expect procurement cost hikes in the next 12 months. This mid-level job involves overseeing organizational supply portfolios to ensure production stays gainful with good profit margins. Strategic sourcing managers broker vendor contracts, compare suppliers, create inventory forecasts, train purchasing specialists, conduct cost analyses, determine delivery quantities, benchmark expenditures, and find money-saving solutions. According to PayScale, strategic sourcing managers are compensated a yearly median wage of $89,286.
Government Affairs Director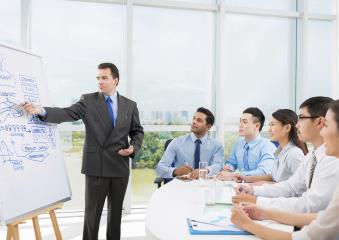 Recognized for CNN Money's 21st best job with an "A" for benefit to society, government affairs directors with online international business degrees can help corporations navigate ever more complex regulations. From the Foreign Corrupt Practices Act (FCPA) to the General Agreement on Tariffs and Trade (GATT), global entities need to establish policies that align with current laws to avoid penalties. Government affairs directors cooperate with overseas officials, review passed legislation, enact procedural shifts, and monitor legal compliance. Salary.com posted average annual income of $144,765 for government affairs directors.
Foreign Language Translator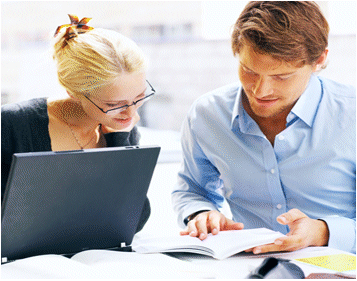 Earning a BBA or BS in International Business online would include foreign language classes that could launch careers in translation. American Express listed Spanish, Portuguese, Russian, and Mandarin Chinese ahead of English as the most important languages for business. Translators help companies communicate by using computer-aided tools to convert and edit written documents like contracts into the recipients' native tongue accurately. The Bureau of Labor Statistics predicts 18 percent job growth for translators who make $51,260 on average.
Global Marketing Executive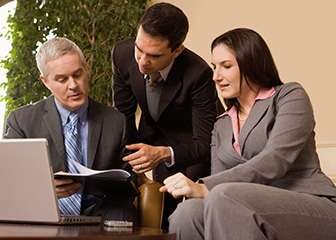 Average marketing spending was 11.3 percent of corporate revenue in 2017 according to Gartner, so global organizations often hire international business degree graduates to maximize the ROI with quality leads. Global marketing executives cross cultural and lingual barriers to attract paying consumers through well-planned print or digital campaigns. They establish advertising direction, capitalize on market trends, nurture brand identity, select marketing channels, network with influencers, and optimize websites for Google. International marketing executives, including CMOs, bring home median pay of $216,434 on Salary.com.
Hospitality Manager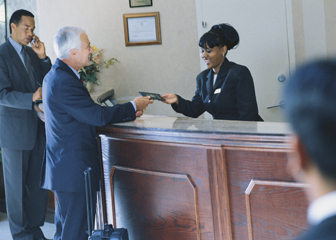 Earning an online international business degree could end with lifelong vacations for hospitality managers who travel to oversee hotel locations globally, perhaps for Forbes' biggest chains of Marriott, Hilton, Wyndham, and IHC. Hospitality managers coordinate the day-to-day operations of lodgings to give guests from around the world superb stays. Duties include setting quality standards, hiring effective personnel, pricing rooms, procuring adequate supplies, cutting budget costs, addressing customer complaints, and launching new marketing. Salary.com boasts that hospitality managers earn mean income of $104,405.
The Online Learning Consortium (OLC) reported that 28 percent, or 5.8 million, of college students study digitally on platforms like Blackboard and Canvas. Logging into international business curricula online can provide the same career-building preparation with round-the-clock access, location flexibility, greater peer diversity, and reduced expenses. In fact, the U.S. News & World Report found that online programs can cost $35,000 less to maximize lifetime earnings ROI. Accredited online international business degrees are employer recognized for other jobs like e-commerce manager, entrepreneur, export analyst, intellectual property manager, budget director, and lobbyist too.
Related Links
Going GLobal: Top 15 Schools Offering Online International Business Degrees