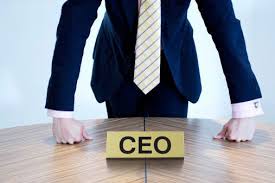 Image Source
Chief executive officers are given supreme power in establishing the strategies for running organizations in the cutthroat international business world. There are currently 238,940 CEOs based in the United States. Some CEOs use their authority for good to create triumphant corporate brands with fast-selling products. But others let the money and control go to their heads while using selfish or malicious business practices. In 2013, over 23 percent of Fortune 500 companies' executives were terminated. Many CEOs are dragged into the public eye from lawsuits, schemes, and scandals. In this article, we'll highlight 10 (In)(Famous) CEOs in International Business who have gained notoriety for either positive or negative reasons.
1. Donald Trump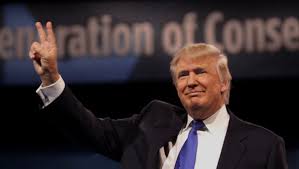 America's 2016 Republican Presidential Candidate Donald Trump is perhaps the most infamous CEO sitting upon a $4.5 billion empire. Trump's career began with an economics degree from the University of Pennsylvania in 1968. Just seven years later, he took over his father's construction company and renamed it Trump Organization. Known for his pompous attitude, Trump finalized countless multi-million dollar real estate transactions for hotels and casinos, including NYC's Plaza Hotel. Despite this, massive loan payments caused Donald Trump to declare bankruptcy four times since 1991. While dodging the IRS, he started Trump University, a for-profit being sued for misleading practices. Donald Trump also lost his NBC show "The Apprentice" after making crude comments about Mexican immigrants. And now he's running for President…
2. Mark Zuckerberg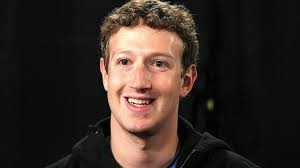 Worth $51.2 million, Mark Zuckerberg is the famous young CEO of the Internet social media platform Facebook. After growing up in White Plains, New York, Zuckerberg attended Harvard University to study computer science. In 2004, he officially launched Facebook from his dorm to help people network. Soon after, three seniors filed a lawsuit that Zuckerberg stole their idea called HarvardConnection. The $300 million settlement gave the men 1.2 million Facebook shares. Mark Zuckerberg then dropped out of Harvard to work full-time on the company. Facebook had grown to 1 million users in one year, and there's now over 1.65 billion. Zuckerberg's successes were portrayed in the award-winning film, "The Social Network" and there's so much veiled information about the whole Facebook issue that many people question its true purpose…
3. Bill Gates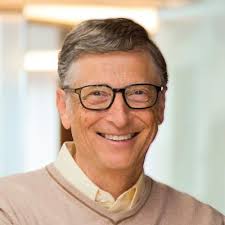 Perhaps the world's most renowned software guru, Bill Gates was the formidable CEO for Microsoft until 2014. Growing up in Seattle, Gates showed the programming skills and aggressive business acumen for high-tech innovation. With his Lakeside School classmate Paul Allen, he developed his first software, "Traf-o-Data," at 15. In 1975, Gates dropped out of Harvard University to form Micro-Soft with Allen. Although the 25-employee firm started out shaky, Bill Gates rapidly expanded the operation and grossed $2.5 million in 1979. Though he's credited with beginning the computer revolution, Gates has faced controversy. Microsoft has been the defendant in over 35 patent infringement lawsuits. Bill Gates remains the world's richest person with a $76.6 billion net worth.
4. Michael Bloomberg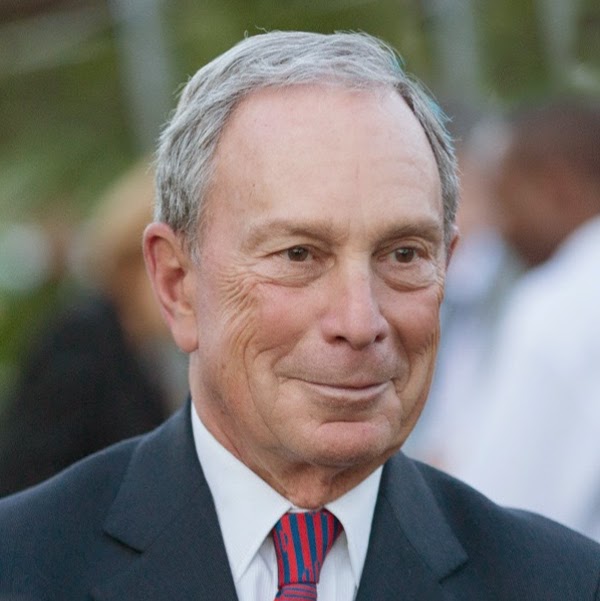 Ranked eighth in Forbes 400, Michael Bloomberg is the notable CEO for Bloomberg L.P., a privately held financial software company. Born in Boston, Bloomberg earned a B.S. in Electrical Engineering from Johns Hopkins in 1964. Two years later, he earned an MBA from Harvard Business School. Bloomberg began working at the Wall Street investment bank Salomon Brothers. Using his $10 million severance package, Michael Bloomberg established his own firm. By 1982, Merrill Lynch had invested $30 million in his company. Although he left the CEO spot to become New York City's mayor in 2002, Bloomberg L.P. went on to install over 325,000 terminals worldwide. He's also launched "Bloomberg BusinessWeek" magazine and the Bloomberg Tradebook.
5. Mary Barra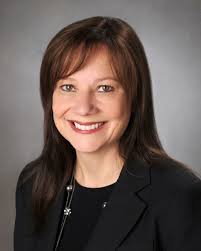 In the male-dominated business world, Mary Barra stands as one of the most famous female CEOs. Forbes magazine ranked Barra fifth in the "World's Most Powerful Women." After studying electrical engineering at Kettering University, Barra earned a General Motors Fellowship at Stanford in 1988. She became manager of the company's Detroit assembly plant and climbed the ladder. By 2011, Mary Barra advanced to Vice President of Global Product Development to redesign GM's automobile platforms. When Dan Akerson stepped down, she assumed the CEO title in 2014. Barra was the world's first female CEO for an international automaker. Her leadership has been criticized though. GM has issued 84 recalls involving over 30 million cars since her term began.
6. Warren Buffett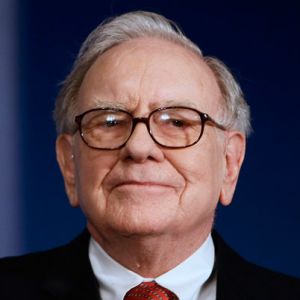 Nicknamed the "Wizard of Omaha," Warren Buffett is a respected business magnate who's the CEO of Berkshire Hathaway, a multi-national conglomerate. Growing up in 1930s Nebraska, Buffett started several entrepreneurial ventures from paper routes to car detailing. At just 19, he graduated from the University of Nebraska-Lincoln with a BSBA. Rejected by Harvard, Buffett enrolled at Columbia for a Master of Science in Economics. He initially worked as a securities analyst for Graham-Newman Corp. until forming Buffett Partnership Ltd. His partnerships made him a millionaire by 1962. Eight years later, Warren Buffett became CEO for Berkshire Hathaway. Buffett's bought companies like Geico, Dairy Queen, and Kraft Heinz. Recognized among TIME's most influential people, Buffett is worth $66.4 billion.
7. Howard Schultz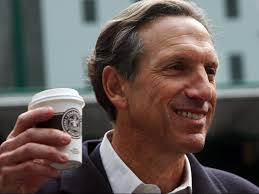 Particularly well-known among coffee connoisseurs, Howard Schultz is the outspoken CEO for the global coffeehouse chain Starbucks. Born into a poor Brooklyn family, Schultz was a first-generation college student at Northern Michigan University. After graduating with a B.A. in Communications in 1975, he worked as a Xerox salesman. On business trip in 1981, Howard Schultz first walked into Starbucks and a cup of brew changed his life. He joined Starbucks as the Director of Marketing and began expanding the four-store company. Since promoting Schultz to CEO in 2008, Starbucks as grown to 23,000 stores in 73 nations. He's lauded for creating the Starbucks College Achievement Plan and Create Jobs for USA initiatives. In 2011, Fortune named Schultz the "Businessperson of the Year."
8. Frederick W. Smith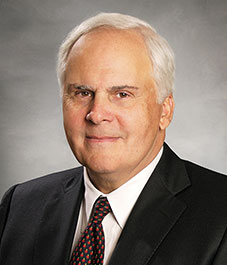 Frederick W. Smith is the famous founder and CEO of FedEx, a global courier company with $14.9 billion total equity. Growing up with a widowed mother in Marks, Mississippi, Smith was crippled with a bone disease. After regaining his health, he entered Yale University in 1962. For his economics class, Smith wrote a business plan for an overnight delivery service and earned a "C." Frederick W. Smith later turned his paper into success after serving in the U.S. Marine Corps for three years. The determined entrepreneur raised $91 million in venture capital to found Federal Express. By 1973, the company delivered small packages to 25 cities. Since then, Smith's taken the service international with over 300,000 employees. Fortune placed Smith 26th among the "World's Greatest Leaders."
9. Martin Shkreli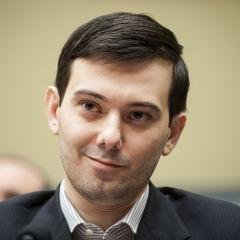 Among today's most hated CEOs is 33-year-old Martin Shkreli, the co-founder of Turing Pharmaceuticals. Growing up in working class Brooklyn, Shkreli earned a bachelor's in business administration from CUNY Baruch College in 2005. He initially worked at Cramer, Berkowitz & Co as a hedge fund analyst. Almost immediately, the SEC investigated Shkreli when he predicted Regeneron Pharmaceuticals' stock would fall. He founded Retrophin in 2011, but departed four years latter to establish Turing Pharmaceuticals. Here's where Martin Shkreli gained infamy for jacking the price of Daraprim up 5,556 percent to $750 per pill. Although the price stands, Shkreli's in hot water with the FBI. In December 2015, he was charged with securities fraud for running a Ponzi scheme with Retrophin.
10. Jeffrey Bezos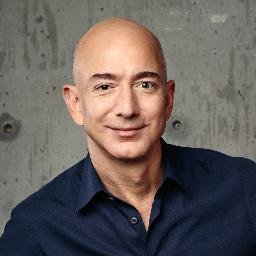 Worth $63.3 billion, Jeffrey Bezos is the world's most successful e-commerce entrepreneur and CEO for Amazon.com, an online retail giant. As a National Merit Scholar, Bezos attended Princeton University to earn dual B.S. degrees in engineering and computer science in 1986. He landed a lucrative Wall Street hedge fund job, but wanted to join the growing Internet fad. By 1994, Jeffrey Bezos was setting up Amazon.com from his garage. Fast-forward to 2015 and Amazon's cranked out over $100 billion in revenue. Bezos has also started a human spaceflight company called Blue Origin and bought "The Washington Post." Often deemed stingy, Bezos was named the World's Worst Boss by the ITUC in 2014. Jeffrey Bezos has also been linked to differential pricing, tax avoidance, and copyright infringement.