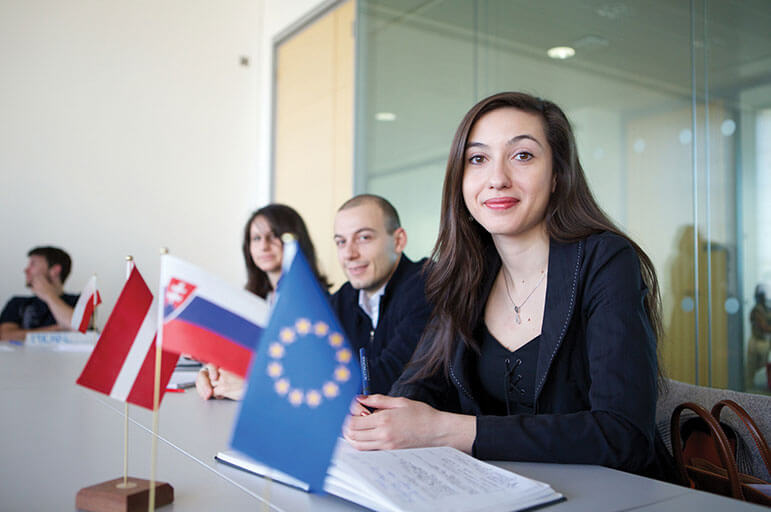 First-year applicants might mistakenly believe that international business degrees and international relations degrees are the same or interchangeable. After all, each program title alludes to learning beyond U.S. borders for better global awareness. Both certainly involve looking at whole-Earth problems and their unique impact on distinct cultures, but the similarities stop there. Choosing the right one for you is essential because Inside Higher Ed warned that transfers lose 43 percent of their credits on average. So let's clarify by defining international relations as the study of how global political, social, and religious forces peacefully interact without conflict. In contrast, international business examines how primarily for-profit corporations trade goods or services worldwide. The former emphasizes government diplomacy while the latter focuses on lucrative commerce. In this article, we'll further detail four major differences between international business degrees and international relations degrees.
Selection of Academic Courses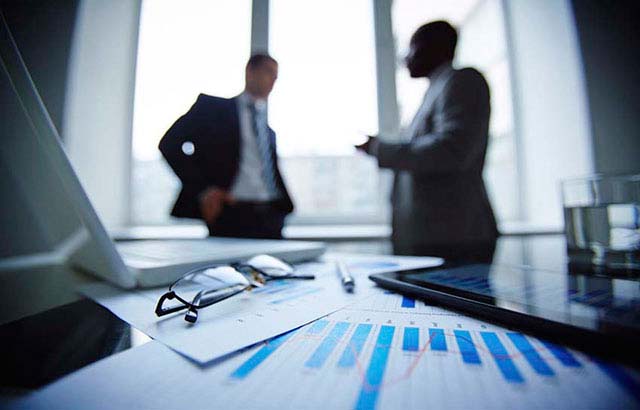 International relations degrees from the bachelor's to PhD level are typically housed in a college's foreign or public affairs division. The best are members of the Association of Professional Schools of International Affairs (APSIA). Most international relations curricula draws from the liberal arts, such as political science, geography, world history, and social science. Expect major courses titled National Security, Immigration, Human Rights Law, Terrorism, Policy Analysis, and the like. On the other hand, international business degrees are obviously available in the university's B-school. Top-tier programs belong to the Association to Advance Collegiate Schools of Business (AACSB). International business curricula at the associate to doctoral levels starts with the general management basics. Major courses like Supply Chain Logistics, Global Finance, Emerging Markets, and International Currency are then chosen.
School Admission Requirements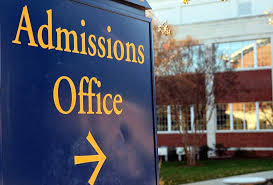 Getting into an international relations program isn't necessarily any easier than a business one and vice versa. Undergrads entering BA, BS, or BBA curriculum only need a secondary diploma or its equal. For example, the High School Equivalency Test can qualify for admission if scored at least 75 overall. Required grade point averages can range from 2.0 to 3.5 too. Nonetheless, the real difference between international relations degrees and international business degrees comes in graduate school. International MBAs mostly admit bachelor's grads who've scored well on the 3.5-hour Graduate Management Admission Test (GMAT). Most master's in international relations majors need to test their verbal and quantitative reasoning skills instead with the $205 Graduate Record Exam (GRE). Strong aptitude for public affairs is sought instead of years of executive boardroom experience.
Types of Internship Opportunities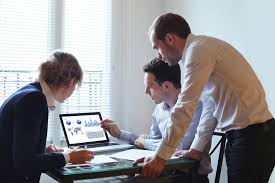 Studying abroad is a crucial component to both international relations and international business degrees, but the internships sought are dissimilar. For instance, The Borgen Project suggests IR majors work with the Council on Foreign Relations, World Health Organization, USAID, Chatham House, Weatherhead Center, Parliament, Carnegie Council, Amnesty International, and other policymakers. Since 1961, many have entered the Peace Corps for two-year volunteer positions in 141 nations. The United Nations also offers six-month competitive placements from Nairobi to Beirut with global programs like the Refugee Agency. Conversely, international business students seek internships at Fortune 500 or 1000 companies who've outgrown their home nation. Possibilities might include Deloitte, L'Oreal, Ping An Insurance, Daimler, AXA Group, Sumitomo Mitsui, Novartis, and Telefónica. Like Goldman Sachs has the 10-week Summer Associate Program for International MBA majors from Toronto to Santiago.
Projected Global Career Pathways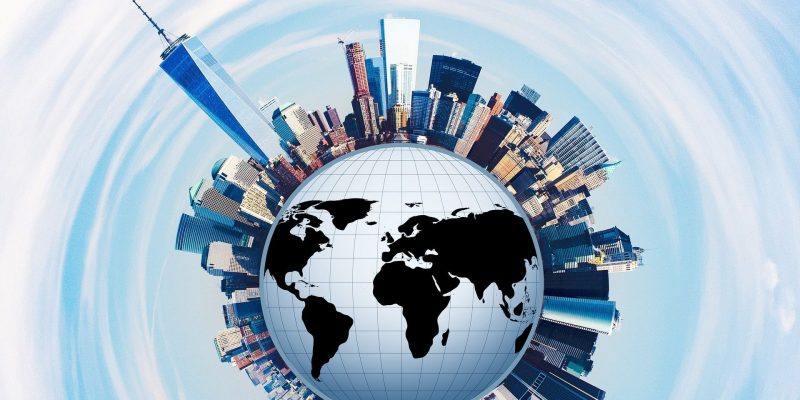 International business degrees often don't lead to the same types of job offers as international relations degrees either. IB majors learn the legal lay of the land for growing multi-region operations in traditional business careers. Thus, they're normally applying for careers like export officer, product manager, budget analyst, advertising manager, human capital consultant, logistician, global communications specialist, sales director, and controller. Climbing the corporate ladder to big titles like VP of Diversity & Inclusion or Chief Financial Officer might be the end goal. Yet international relations study best suits foreign service roles helping countries get along. Therefore, their dream jobs could include diplomat, NGO administrator, political analyst, intelligence specialist, translator, foreign lobbyist, immigration lawyer, military officer, or demographer. With apt experience, IR graduates could be appointed ambassadors or even Secretary of State.
Where you can earn international relations degrees and international business degrees is even different usually. It's no surprise that future international relations experts channeling Madeleine Albright and Henry Kissinger would study elsewhere than aspiring international business CEOs like Bill McDermott or Irene Rosenfeld. The U.S. News & World Report lists Columbia, Harvard, Princeton, Syracuse, Georgetown, and Johns Hopkins among its top IR schools. However, the best colleges for IB Majors in 2018 included Florida International, Northeastern, South Carolina, George Washington, Berkeley, and Michigan. International business programs are also more numerous online on platforms like Blackboard or Canvas for working adults. Now that you know the huge difference between international business degrees and international relations degrees, you can shop for your ideal fit.