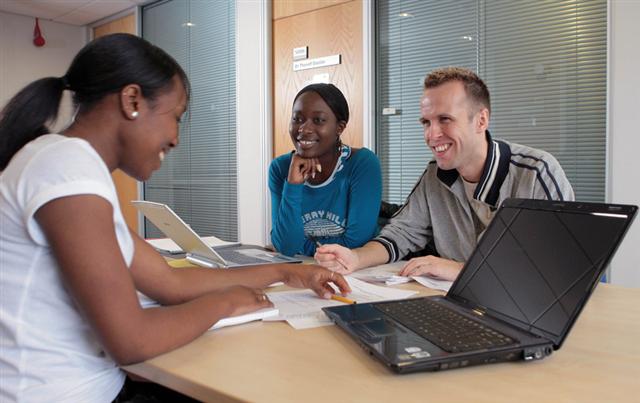 Enrollment is growing at B-schools nationwide with students seeking international business majors as their ticket into the boardroom in today's $107.5 trillion global economy. It's a smart move because more companies are acquiring offices beyond borders to hike profits with multinational operations. According to the World Economic Forum, the globe's fastest-growing economies are surprisingly Ethiopia, Uzbekistan, Nepal, India, Tanzania, and Djibouti with growth surpassing 7 percent each. International business degrees can be impressive résumé add-ons to work abroad, but finding the right B-school isn't simple. After all, BachelorsPortal found that the United States has 408 international business programs for undergrads alone!
An Explanation of Accreditation
Carefully searching for international business colleges is essential to assure the quality of education you're investing in. One of the best determinants of quality students have is accreditation. Institutions undergo routine reviews from accrediting agencies to prove their worthiness in meeting students' academic needs. Regional accreditation is essential for B-school students to transfer credits, impress employers, earn federal financial aid, and pursue certifications like Professional in Business Analysis (PMI-PBA). Global business accreditation is a similar supportive badge that's given only to business degrees from the bachelor's to doctoral level to ensure industry preparation. Check with the U.S. Department of Education database to ascertain whether your international business degree is deemed high-quality with one of these three accreditations.
Association to Advance Collegiate Schools of Business (AACSB)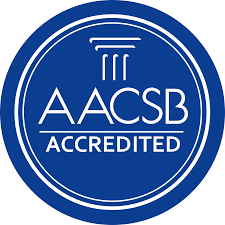 The Association to Advance Collegiate Schools of Business (AACSB) is the most elite approval given to the best B-schools. Located in Tampa and Amsterdam, the AACSB International has measured college's against the highest quality standards since 1916. Currently, there are 796 AACSB-accredited business colleges across 90 countries serving over 3.1 million students. According to Financial Times, 96 percent of CEOs have graduated from business schools with AACSB accreditation. Top research-oriented universities voluntarily submit to in-depth AACSB accreditation reviews that take three to five years. Engagement, innovation, and impact are the three main pillars used by the AACSB International to judge quality. Here are some great international business degrees that feature the prestigious AACSB accreditation:
Rochester Institute of Technology – B.S. in International Business
University of Colorado Denver – International Business Professional MBA
Loyola University Chicago – MBA in International Business
The University of South Carolina – Ph.D. in International Business
Accreditation Council for Business Schools and Programs (ACBSP)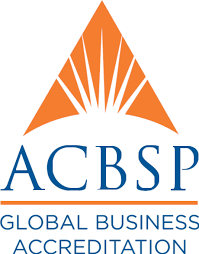 The Accreditation Council for Business Schools and Programs (ACBSP) has been the largest specialized business accreditor recognized by the CHEA since 2001. Based in Overland Park, Kansas, the ACBSP has founded quality guidelines for primarily teaching colleges with business or accounting degrees. Chaired by Dewayne Thompson, the ACBSP presently accredits 2,963 global programs at over 430 campuses. Although not as prestigious or recognized by some companies like Intel, ACBSP accreditation does signify teaching excellence. ACBSP-accredited schools are also the only ones hosting Delta Mu Delta Honor Society chapters. Here are some international business degrees that meet the six major ACBSP standards like faculty evaluation and process improvement:
Southern New Hampshire University – B.S. in International Business
Liberty University – Online BSBA in International Business
University of North Alabama – International Business MBA
Tiffin University – MBA in International Business
International Accreditation Council for Business Education (IACBE)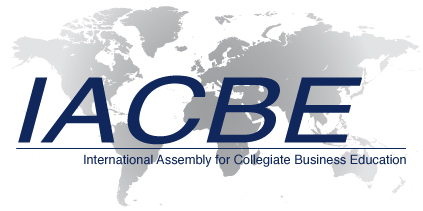 The International Accreditation Council for Business Education (IACBE) is the third CHEA-recognized body for technical institutes to voluntarily prove the quality of B-school degrees. Started in 1997 by John L. Green, IACBE uses outcomes-based standards to judge performance and certify "diamond value" credits. Located in the Kansas City Metro, IACBE takes a global perspective to accredit approximately 230 colleges in 20 nations. Most IACBE-accredited colleges are private and career- or faith-focused. Member schools offer unique opportunities like the IACBE Annual Conference and Student Case Study Competition in New Orleans. For example, the following international business colleges have maintained the quality for IACBE accreditation:
National American University – B.S. in International Business
Davenport University – International Business BBA
Florida Institute of Technology – MBA in International Business
Daemen College – Master of Science in International Business
Beyond accreditation, many factors can be used to measure the quality of international business education. The U.S. News and World Report creates its ranking of international business schools by conducting peer assessment surveys. Scores are given for indicators like graduation rate, academic reputation, retention, faculty resources, admission selectivity, financial aid, and alumni giving. Each quality B-school will explicitly outline their mission and rigorous curricula for pushing students' learning. Class size can be another good determinant since more attention from esteemed professors will increase the quality of knowledge bestowed. Weighing accreditation along with the above quality markers determines whether an international business degree has a beneficial learning environment.
Related Links