Rather than stay domestic, many corporations are taking their operations across borders and expanding to international clientele. That's excellent news for B-school students studying international business. Knowing the global management strategies to make businesses succeed in different cultures and environments is extremely marketable. International business majors can be hired in diverse positions, such as PR manager, investment analyst, management consultant, export agent, sales coordinator, and business developer. Some graduates even reach chief executive jobs where the tremendous pay averages $185,850 yearly. Get your professional passport ready because the following are the 10 Best Places To Find International Business Jobs:
1. FedEx Corporation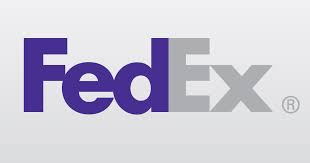 Led by CEO Frederick Smith since 1971, FedEx Corporation is a public, multi-national courier delivery company located in Memphis, Tennessee, that ships globally. The corporation operates dozens of divisions, including FedEx Supply Chain, FedEx Freight, FedEx Express, and FedEx TechConnect, with over 300,000 employees. With revenue at $47.45 billion, FedEx was chosen fourth in the Great Place to Work Institute's top 25. International business students could join FedEx's community with the slogan "The World On Time." Job categories include marketing, IT, sales, human resources, and logistics management. FedEx offices scatter the globe from Johannesburg and Brussels to Beijing and Sao Paulo. Operations coordinators must hold a bachelor's degree with two years of experience.
Learn more about International Business Jobs at FedEx Corporation here.
2. Cisco Systems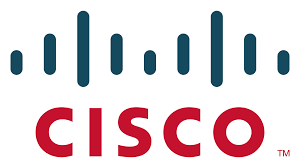 As the world's largest networking technology company, Cisco Systems has gone international since its founding in 1984 in San Francisco, California. With assets worth $113.48 billion, Cisco employs more than 71,800 professionals worldwide. In addition to winning the Ron Brown Award for Corporate Leadership, Cisco has been named to Fortune's "Best Companies All Stars" for nearly two decades. International business students interested in IT, project management, sales, finance, and business development could excel here. Postings are most numerous in India, Mexico, China, Canada, United Kingdom, and Poland. Cisco Systems also has a WebEx platform for employees working from home offices. Management positions will desire an MBA with 4-8 years of experience.
Learn more about International Business Jobs at Cisco Systems here.
3. American Express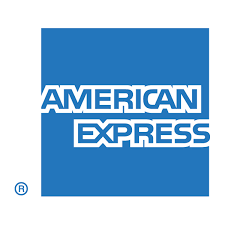 Established in 1850, American Express is an international financial services firm with a brand value estimated at $14.97 billion. Although headquartered in New York City, American Express employs around 62,800 professionals in more than 40 countries. In 2011, it was listed among Fortune's top 20 most admired companies worldwide. Following its Blue Box Values, American Express prioritizes "how" employees work instead of "where." North America, Europe, Middle East, Asia-Pacific, Latin America, and even virtual jobs exist. International business graduates can find openings in big data, sales, finance, HR, marketing, and more. The credit card giant typically requires a bachelor's degree and two years of experience for analyst-level positions.
Learn more about International Business Jobs at American Express here.
4. Accenture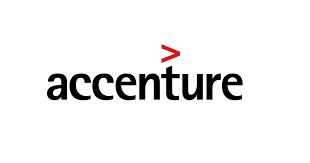 Headquartered in Dublin, Ireland, Accenture is the world's largest management consulting company drawing in $31 billion in revenue. With more than 130,000 global employees, Accenture provides digital marketing, analytics, technology, and strategy solutions. According to Business Insider, Accenture is the 20th best multinational company to work for. Ethisphere Institute also named it among the globe's most ethical organizations. Graduates in international business can become Accenture consultants, strategy analysts, service managers, and more. A bachelor's degree with experience is required, but MBA is often preferred. Accenture posts jobs worldwide, including Russia, Morocco, Netherlands, Canada, and Vietnam. Some positions mandate 100 percent ability to travel. Management consultants earn $71,495 to $166,021.
Learn more about International Business Jobs at Accenture here.
5. Eli Lilly and Company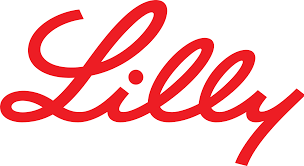 Based in Indianapolis, Indiana, since 1876, Eli Lilly and Company is a multi-national, publicly traded pharmaceutical business. Generating approximately $23 billion in annual revenue, Eli Lilly employs 41,000 workers to market clinical products in 120 countries. Global locations include Brazil, Indonesia, Mexico, Spain, and Switzerland. As winner of the Sam H. Jones Award, Eli Lilly was named among the "Top 50 Companies for Diversity." International business degree holders can currently access 550 job listings. Hiring is prevalent in finance, information technology, corporate communications, sales, and management. Joining Eli Lilly and Company generally requires a bachelor's degree, two to five years of experience, and language fluency.
Learn more about International Business Jobs at Eli Lilly and Company here.
6. Marriott International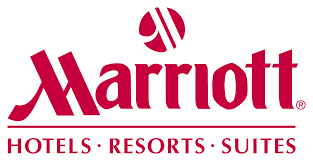 Valued at $12.78 billion, Marriott International is a public, diversified hospitality company founded in 1993 with headquarters in Bethesda, Maryland. In 2014, Marriott opened its 4,000th hotel to offer over 697,000 rooms in 80 global countries. Great Places to Work crowned Marriott the world's 11th "Best Multinational Workplace." The lodging company employs around 203,680 associates in Shanghai, Dubai, Budapest, Rome, and more. Current listings show over 6,000 managerial positions for international business graduates breaking into hotel administration. At select global offices, marketing, accounting, HR, and risk management jobs are plentiful. Management jobs will require a bachelor's or several years of experience. Marriott workers enjoy competitive benefits packages and hotel room discounts.
Learn more about International Business Jobs at Marriott International here.
7. Hitachi Group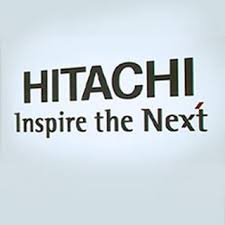 Created in 1910, Hitachi Group is a public, diversified conglomerate located in Tokyo, Japan, that has 11 business segments, including telecommunication, power systems, financial services, digital media, and construction machinery. With 458,790 million yen in capital, Hitachi ranks 38th in the Fortune Global 500. Branch offices are located in Toronto, Sydney, Bangalore, Amsterdam, Madrid, and more. Hitachi was included among Great Place to Work's "Best Workplaces for Millennials" in 2015. An international business background comes in handy for Hitachi's management consulting, finance, supply chain, IT, and healthcare management jobs. Joining the talented team of over 336,670 employees will generally require a bachelor's degree with 1-3 years of experience.
Learn more about International Business Jobs at Hitachi Group here.
8. Textron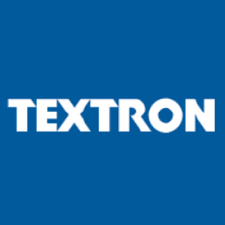 Known for powerful brands like Cessna, Beechcraft, and Kautex, Textron is a $13.4 billion, global aerospace company with presence in 25 countries. Headquartered in Providence, Rhode Island, Textron is a leading manufacturer coordinating the design, implementation, and sale of aircraft solutions. Employing over 34,000 worldwide, Textron landed among Forbes' 2016 list for "America's Best Large Employers." Jobs span the planet in Australia, Canada, Germany, India, United Kingdom, and more. Among Textron's current openings is an international business development manager. Mid-level positions like this will require a bachelor's in business, but MBA graduates are preferred. Travel requirements are generally above 50 percent. Benefits include 401(k) plans, flexible spending accounts, and paid holidays.
Learn more about International Business Jobs at Textron here.
9. Bayerische Motoren Werke AG (BMW)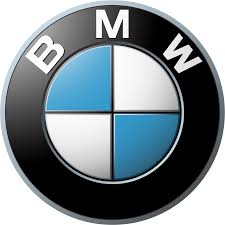 Affectionately abbreviated to BMW, Bayerische Motoren Werke AG is a leading luxury vehicle manufacturer founded in Munich, Germany, in 1916. Ranked #1 in Forbes' list of "World's Most Reputable Companies," BMW employs approximately 116,324 people globally. As the parent company to Rolls-Royce, this lucrative automaker produces over 300,500 vehicles every year for $80.4 billion revenue. Bayerische Motoren Werke AG places third for the Carbon Disclosure Leadership Index. Several overseas subsidiaries are operated from Brazil and Mexico to Egypt and Japan. Available fields are automotive IT, engineering, finance, software, research, and corporate management. International business grads looking to compete should hold a bachelor's or MBA with 3+ years of experience.
Learn more about International Business Jobs at Bayerishe Motoren Werke AG (BMW) here.
10. ExxonMobil Oil Corporation


On Forbes Global 2000, ExxonMobil Oil Corporation is the world's largest, multi-national oil and gas refiner with over $268 billion in revenue. Descended from Rockefeller's Standard Oil Company, ExxonMobil is headquartered in Irving, Texas, with subsidiaries globally producing 3.921 million barrels of oil daily. Reporting high job satisfaction, ExxonMobil's 75,300 employees helped the petroleum giant land in Business Insider's "50 Best Companies to Work for." Experienced median pay is currently $117,000! Global diversity is valued at ExxonMobil's offices from Kuwait and Kazakhstan to Colombia and Nigeria. International business students could be interested in marketing, technology, refining, real estate, or finance positions. In general, ExxonMobil provides rigorous training programs to bachelor's-level graduates.
Learn more about International Business Jobs at ExxonMobil Oil Corporation here.
Still looking for more places to find international business jobs? Other top-notch employers include Microsoft, Amazon, Coca-Cola, Belcorp, Monsanto, and Daimler Financial Services.
Related Links
The Highest Paying Jobs In International Business
International Business Careers That Involve Global Travel
The 10 Best Online International Business Schools