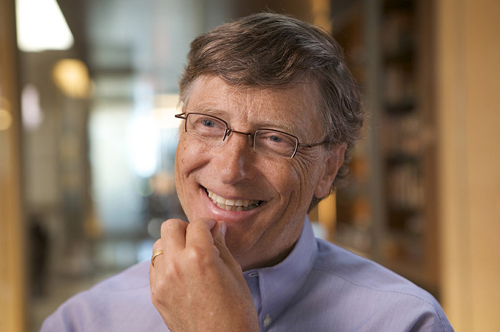 While nations are, by and large, controlled by the governments that run them or the monarchs who head them, politicians and royalty are far from the only ones who wield power worldwide. Successful business people can also command authority, for example, due to the sheer economic clout of their companies, through the scale and importance of their investments or simply because of the impact that their work has had on society at large.
However, some individuals in the business world are markedly more influential than their peers. This list article details the most powerful people in business in each of the 30 countries with the strongest national economies on the planet. The article also explains how those individuals have demonstrated their significance in their native countries and beyond.
Methodology
To develop this list article, we first needed to determine which countries have the most economic power. To this end, we used the most recent GDP data from both the International Monetary Fund and the World Bank. We then combined the two sets of figures from these institutions to create a definitive ranking of the top 30 countries with the biggest GDPs and, hence, the greatest economic power.
Next, to identify the individuals named in this list article, we turned to similar authoritative lists that rank the most powerful people in certain continents or particular nations or, indeed, across the planet as a whole. These included the following:
● Forbes, "The World's Most Powerful People"
● Canadian Business, "The Power List: Canada's Most Powerful Business People 2017"
● Australian Financial Review, "The 30 Most Influential People in Australia in 2017"
We also only considered individuals with both notable accomplishments in business and significant ties to one of the top 30 countries with the biggest GDPs – either through citizenship or residence of one of those nations.
In addition, we scrutinized articles that describe particular business people. This was in order to establish those individuals' respective measures of business acumen and career achievements as well as the extent of their power. Those ultimately chosen were, then, deemed to be the most powerful people in business in their respective countries.
The ordering was then achieved simply through the ranking of the top 30 countries in the world with the most economic power, thereby determining each individual's place on the list.
30. Mohamed Alabbar (United Arab Emirates)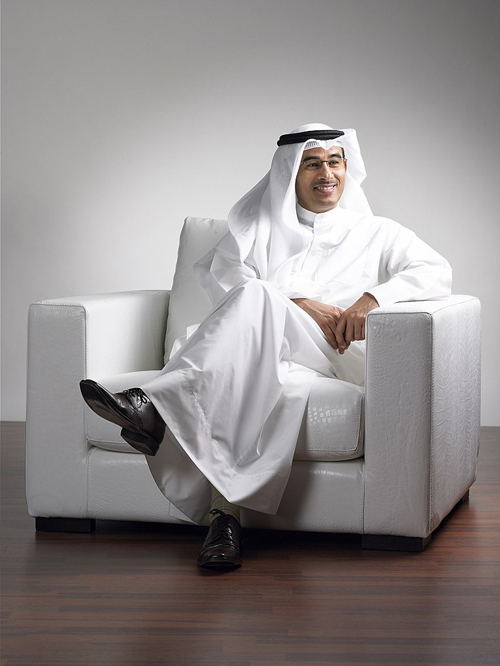 It's fair to say that Mohamed Alabbar didn't come into the world with a silver spoon in his mouth. Indeed, he spent at least part of his childhood in a house with a roof made of palm leaves, that had no electricity and which he shared with a dozen siblings. Despite his humble beginnings, though, Alabbar earned a scholarship from the government to study finance and business administration at Seattle University. After graduation, he then went on to work for the Central Bank of the United Arab Emirates in Abu Dhabi before a five-year spell in Singapore running a UAE investment company. But perhaps Alabbar's most successful move was founding real estate business Emaar. He set it up in 1997 with a $50 million stake; today, however, the company is a behemoth that helped develop the Burj Khalifa and which in the first half of 2017 recorded a net profit of $772 million. In 2016, meanwhile, Alabbar expanded his investment portfolio by acquiring a 4 percent stake in billion-dollar fashion retailer Yoox Net-a-Porter Group.
29. Yngve Slyngstad (Norway)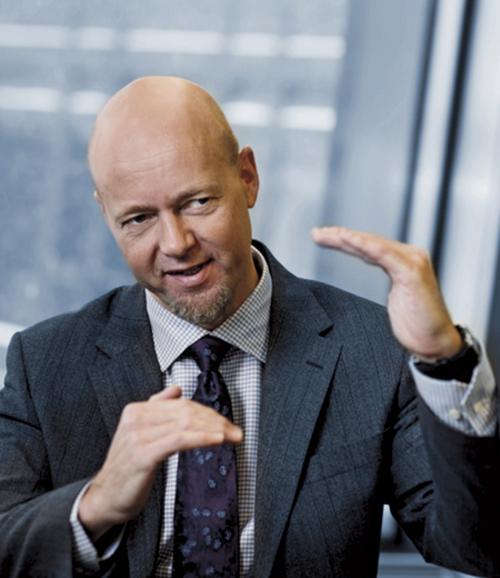 Yngve Slyngstad certainly seems to hold education in high regard. After all, he holds no fewer than four master's degrees – in law, business management, economics and political science. The knowledge he acquired through studying for those qualifications would, moreover, more than likely have helped him to ably run Norges Bank Investment Management (NBIM), the organization that manages Norway's sovereign wealth fund. Slyngstad assumed the position of the bank's CEO in 2008 after close to a decade leading NBIM's equities operation. And that role puts him in charge of a pension fund that broke through the $1 trillion barrier in terms of value in 2017 and makes him, as Forbes has noted, "the most powerful global activist investor" currently on the planet. In 2017 the fund also possessed shares worth an incredible $667 billion, giving it investments in more than 9,000 firms around the world.
28. Dietrich Mateschitz (Austria)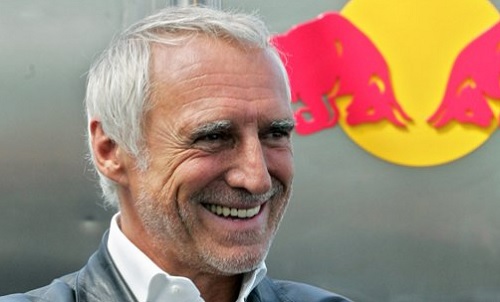 Dietrich Mateschitz may have taken ten years to earn his degree in marketing from the Vienna University of Economics and Business, but his career trajectory has nevertheless proved that he's no slouch when it comes to entrepreneurship. In particular, while Mateschitz was a marketer for cosmetics firm Blendax, he stumbled across a Thai drink called Krating Daeng. Perhaps sensing that there was a lot of money to be made from the energy tonic, Mateschitz then teamed up with Chaleo Yoovidhya, Krating Daeng's creator, to bring the concoction overseas. As a result, the pair founded the Red Bull energy drink company – "Red Bull" being the literal English translation of "Krating Daeng" – in 1984 and started selling a slightly modified version of the original drink three years later, initially in Mateschitz's home country of Austria. In the 30 years hence, Mateschitz's gamble has more than paid off, too: Red Bull shifted more than six billion cans of the drink in 2016, and in 2017 Mateschitz himself was worth $20.6 billion.
27. Farhad Moshiri (Iran)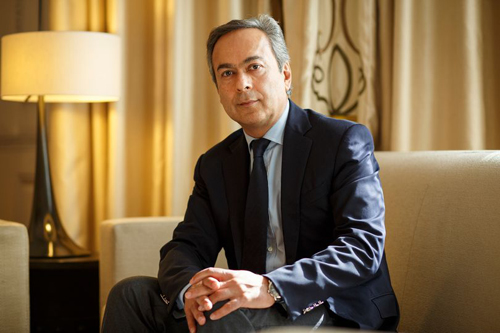 Farhad Moshiri's family left Iran for Britain shortly before the 1979 revolution that saw the Middle Eastern country transformed into an Islamic republic. Moshiri himself now holds British citizenship and is resident in Monaco. However, he only became a billionaire after going into business with an oligarch from another country entirely. The oligarch in question was Uzbekistan-born Russian magnate Alisher Usmanov, who controls leading mining conglomerate Metalloinvest. And following Moshiri and Usmanov's first meeting in the '90s, Moshiri has acted as Usmanov's minority partner in several subsequent enterprises and acquired shares in Metalloinvest and Russian cellphone operator Megafon along the way. Together with Usmanov, Moshiri has also been active in English soccer, buying an almost 50 percent share in Everton FC in 2016 for approximately $115 million. Given that the Iran-born businessman was reputed to be worth $2.4 billion in 2017, though, he could certainly afford it.
26. Aliko Dangote (Nigeria)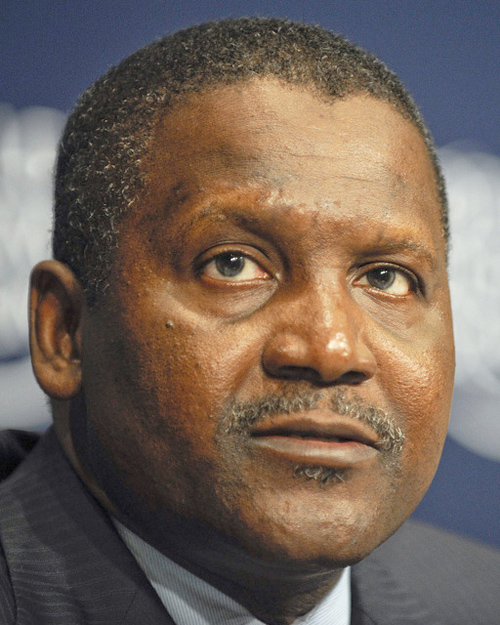 Nigerian tycoon Aliko Dangote comes from a family that has been rich for at least three generations, with its prosperity first arising from groundnut and kola nut trading. Indeed, it's even said that Dangote's maternal great-grandfather was the wealthiest individual in Nigeria at the time of his death in 1955. That said, Dangote has been quoted as crediting another of his relatives for his own success in life, saying, "All my business acumen and instincts I inherited from my maternal grandfather. As his first grandson, he poured his business wizardry into me." And perhaps that training started young, as Dangote exhibited his entrepreneurial instincts while still at elementary school by buying candy and selling it to his schoolmates at a profit. He went on to study at Al-Azhar University in Cairo and started out as a cement trader in Nigeria's capital, Lagos, in 1977. Now, however, Dangote has an around 90 percent interest in Dangote Cement as well as investments in sugar, salt and flour businesses. Furthermore, given his $13.5 billion net worth, he is not only Nigeria's richest man but the wealthiest person in the whole of Africa.
25. Soopakij and Suphachai Chearavanont (Thailand)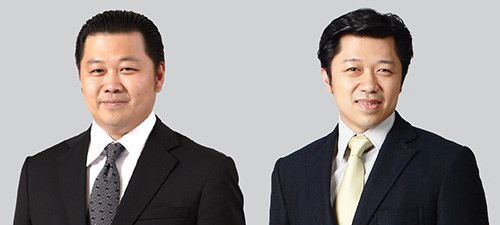 In January 2017 Soopakij and Suphachai Chearavanont took the reins of the Charoen Pokphand Group from its chairman of 48 years, their father Dhanin Chearavanont. In fact, the Thai conglomerate has been a family affair ever since its origins as a seed shop in Bangkok. Then, Dhanin's father and uncle were at the helm of the business; nearly a century on, though, what eventually became known as the Charoen Pokphand Group has grown to become one of Thailand's leading agribusiness companies. Among its holdings, moreover, it possesses a major share in Thailand's 7-Eleven outlets – of which there are more than 7,700 – and a controlling stake in major Thai telecoms firm True Corporation. Soopakij and Suphachai Chearavanont now serve as the firm's chair and CEO, respectively, and together they have a joint net worth of $21.5 billion as of 2017.
24. Albert Frère (Belgium)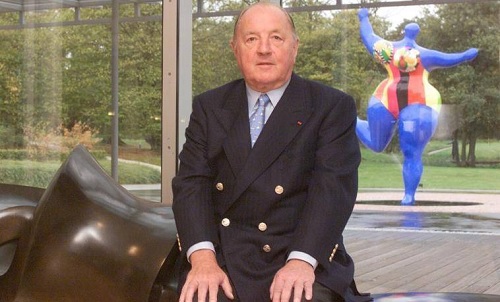 Albert Frère's father died when his son was just 17; consequently, Frère junior had to leave school early in order to run the family nail-trading business. It wasn't until Frère reached his thirties, however, that his career really took off, thanks to a series of savvy investments in Belgian steel companies. In fact, these proved so successful that, by the tail-end of the '70s, Frère virtually had a stranglehold on the entire steel sector in the Belgian area of Charleroi – once the country's main industrial powerhouse. Arguably Frère's biggest deal to date, however, came in 2008 when he helmed the merger of Suez and Gaz de France, creating major electricity generator GDF Suez – now Engie – as a result. In 2017, moreover, Forbes recorded Frère as having a net worth of around $5.5 billion due to his shareholdings, making him the richest individual in Belgium that year.
23. Zygmunt Solorz-Żak (Poland)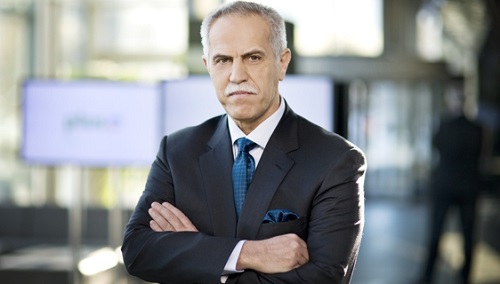 In 2016 Polish newspaper Fakt wrote of Zygmunt Solorz-Żak, "His achievements as an entrepreneur are impressive, especially considering the fact that he only has a secondary technical education." And Solorz-Żak's career seems to back that assertion up: once a mere car trader in East Germany, he's now an international media mogul with a $3 billion fortune to boot. That road to success arguably began with Solorz-Żak's co-founding of popular Polish television network Telewizja Polsat – the channel with the highest audience share in the country in 2016, according to Nielsen data. The entrepreneur then went on to consolidate his power by controlling pay-TV enterprise Cyfrowy Polsat and in 2011 acquiring leading Polish cellphone operator Polkomtel – a record-breaking deal for which Solorz-Żak paid $5.5 billion.
22. Daniel Ek (Sweden)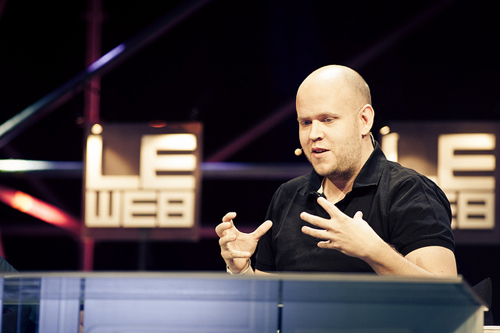 Bloomberg has described Daniel Ek as a "serial entrepreneur," and that penchant for starting new businesses has seemingly been with him ever since he was young. Indeed, Ek was still just a teenager when he first began a website building and hosting operation – one that was headquartered in his bedroom. At the tender age of 23, meanwhile, he sold Advertigo, an online advertising firm he had established, to Swedish company Tradedoubler. And that sale might have set Ek up for his biggest business success to date: Spotify. To wit, Ek joined forces with Tradedoubler co-founder Martin Lorentzon to create the music streaming service in 2006, and then the pair launched it in 2008. In less than a decade, moreover, Spotify became arguably the best-known music service of its kind, with in excess of 60 million subscribers willing to pay for an ad-free experience as of July 2017. That year also saw Ek, Spotify's CEO, top Billboard magazine's "Power 100" list – a measure of just how much authority the young Swede wields.
21. Eduardo Eurnekian (Argentina)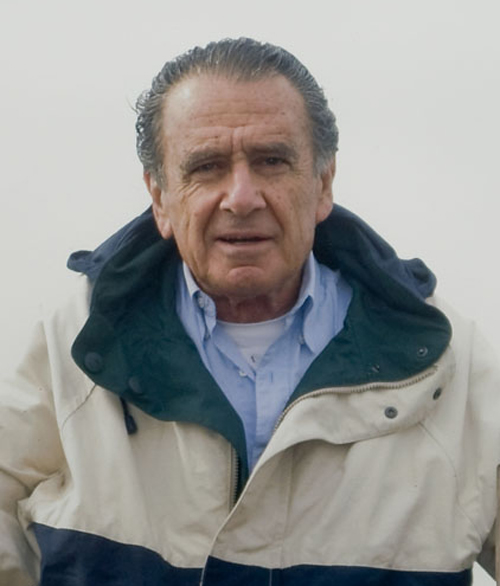 To say that Eduardo Eurnekian has varying business interests would be something of an understatement: today, in fact, he has investments in oil and gas, biodiesel and agricultural enterprises, to name but a few assets of his holding company Corporación América. It was back in the 1980s, though, that Eurnekian first struck gold – by acquiring a failed cable TV network and turning it around so that it eventually grew to earn more than a million subscribers. That success was rewarded in the 1990s, moreover, when he sold the station for a cool $750 million. And his subsequent move into construction brought further financial reward, too. Specifically, the '90s saw Eurnekian and the consortium of which he was a part win a highly lucrative bid to build airports in Argentina. Along with his business partners, then, he now owns over 50 airports worldwide, and these reportedly generate around $2 billion in revenue.
20. Yousef Abdullah Al-Benyan (Saudi Arabia)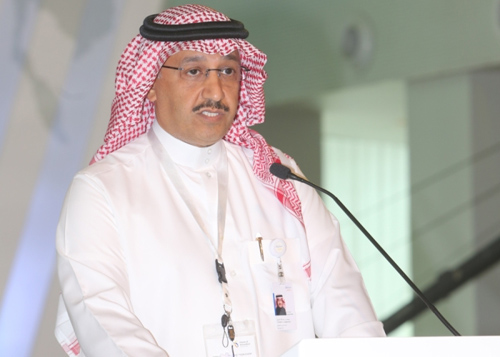 After graduating with a degree in economics in 1987, Yousef Abdullah Al-Benyan joined Saudi Basic Industries Corporation (SABIC). And in the following 30 years, he has climbed the ladder to become CEO and vice chairman of SABIC. During that time, the petrochemical giant's output has, moreover, risen from 13 million metric tons – the total produced in 1992 – to 72.2 metric tons in 2016. Added to which, in 2016 SABIC was named the fourth top chemical company on the planet by trade magazine Chemical & Engineering News. Al-Benyan is, then, undoubtedly a powerful individual in the petrochemical field. And perhaps his influence will only increase after a deal inked between SABIC and leading competitor Sinopec in 2017, which will enable the Saudi Arabian firm to venture into the Chinese market.
19. Ernesto Bertarelli (Switzerland)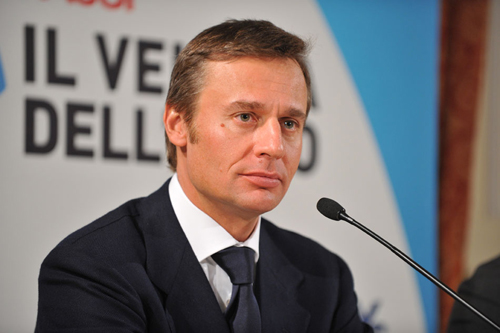 Although born in Rome, Ernesto Bertarelli has lived in Switzerland since 1977. The picturesque Central European country also hosted the headquarters of Serono, the biotech company that Bertarelli inherited upon the death of his father in 1998. But he didn't rest on his laurels after acquiring such a gift. Indeed, he and sister Dona went on to expand Serono and increase its revenues threefold in the ten years following Bertarelli's installment as CEO. In 2007, moreover, the pair sold the company to pharma giant Merck for $9 billion. And today, Bertarelli, along with his sister, chairs Fondation Bertarelli, a philanthropic endeavor that has financed neuroscience and marine conservation projects. He also chairs Waypoint Capital, an investment company he founded that deals with the Bertarelli family's financial and business interests, including those in life sciences.
18. Charlene de Carvalho-Heineken (Netherlands)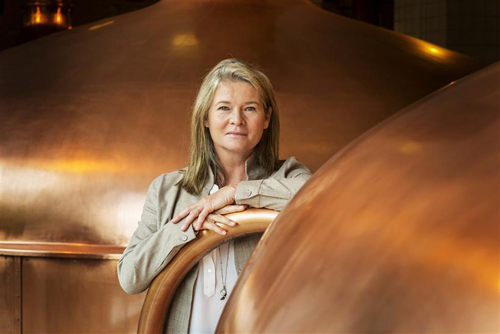 When Charlene de Carvalho-Heineken's father died in 2002, she was arguably more involved in raising her five children than in the day-to-day running of global brewing behemoth Heineken. Before Freddy Heineken's passing, moreover, she owned only one share in the firm that bears the family name. Upon being bequeathed a 25 percent stake in the company, however, she decided to take a more active role in its operations. What's more, under her and her husband's tenures as executive directors, Heineken has nearly doubled the number of countries in which it now operates and tripled sales of its various brands since 2002. In 2017, meanwhile, De Carvalho-Heineken and her family were recorded as having a net worth of $15.3 billion, making her the richest individual in the Netherlands and among the richest women in the world.
17. Murat Ülker (Turkey)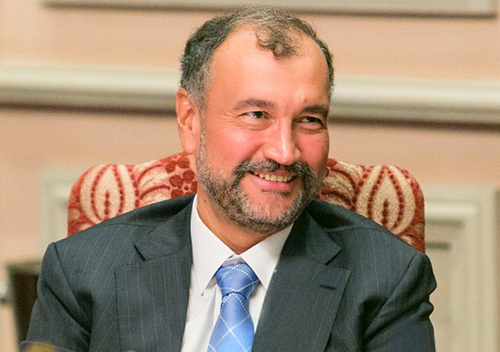 Murat Ülker's journey to becoming an international business mogul began, simply enough, with cookies. It was, however, Ülker's father and uncle who first began producing shortbread back in 1944 – before opening their inaugural factory four years later. They then diversified into producing chocolate and began exporting their wares to the Middle East. In 1989, though, Yıldız Holding was formed to bring together the brothers' various enterprises – and that's the company that Murat took over from his father in 2000. Under Ülker junior's chairmanship, moreover, the company's expansion continued, and it now operates 77 factories, employs some 56,000 people and owns around 320 brands. In 2014, meanwhile, Yıldız Holding acquired British manufacturer United Biscuits in what was reported to be a $3.2 billion deal. Ülker's firm's continued success has now led him to a net worth of $4 billion and in 2017 the honor of being Turkey's richest man.
16. Chairul Tanjung (Indonesia)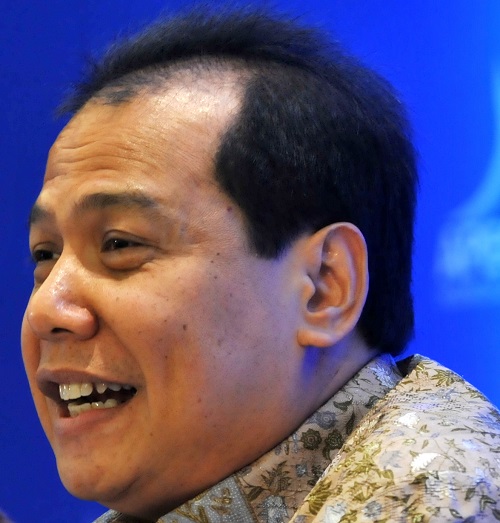 Although money was tight for Chairul Tanjung's family, they were nevertheless able to send their son to the University of Indonesia, where the future billionaire studied dentistry. It was while at college, though, that Tanjung first showed a flair for business by selling study guides in his spare time. And the success of his firm CT Corp, in fact, meant that he wouldn't spend the rest of his career looking into other people's mouths after all. CT Corp is still chaired by Tanjung and now owns a variety of international brand franchises in Indonesia, including the likes of Jimmy Choo, Versace and Wendy's. What's more, his substantial portfolio also includes leading Indonesian credit card company Bank Mega. It's perhaps no surprise, then, that Tanjung is now one of his native country's wealthiest men, with a personal net worth of close to $5 billion in 2017.
15. Carlos Slim Helú (Mexico)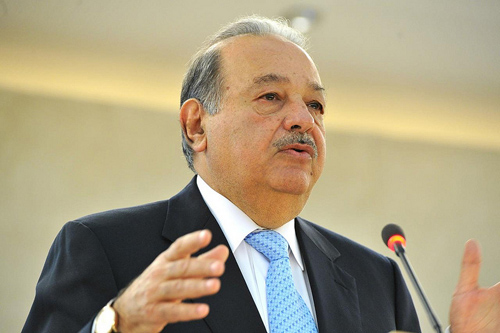 Carlos Slim Helú may have inherited his entrepreneurial spirit from his father – who, after emigrating to Mexico in the early 20th century, went on to open a successful dry goods store in Mexico City and then expanded into real estate. It's fair to say, however, that Slim senior's son would greatly outstrip his dad in terms of success. After graduating from the National Autonomous University of Mexico with a degree in civil engineering, Slim junior turned his experience as a stock trader into starting his own brokerage company, Inversora Bursátil; and in time, the firm would evolve into multi-billion-dollar conglomerate Grupo Carso. In 1990, moreover, in partnership with Southwestern Bell and France Télécom, Grupo Carso acquired Telmex, a company that would become a major international telecoms player. Now, Slim and his family manage América Móvil, the largest cellphone network operator in Latin America, and his personal fortune – nearly $67 billion in 2017 – has made him the richest man in Mexico.
14. Lucy Turnbull (Australia)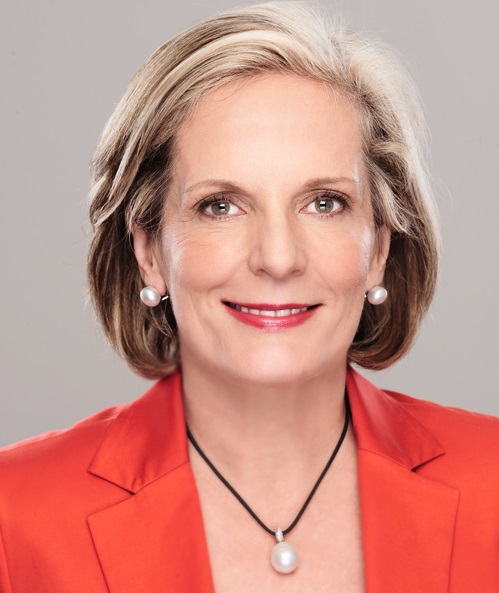 Her husband Malcolm may be prime minister of Australia, but Lucy Turnbull is nevertheless powerful in her own right. In 2003, for instance, she became the first woman to take up office as Lord Mayor of Sydney – a position her great-grandfather Sir Thomas Hughes had also once held. Turnbull read law at The University of Sydney before earning an MBA from the University of New South Wales. Perhaps inevitably, then, she worked as a lawyer and an investment banker before diving into the world of politics on Sydney City Council. Today, though, Turnbull has a presence on the boards of a number of Australian companies and non-profit organizations, not least through her role as chairwoman of biotech firm Prima BioMed. In 2017, moreover, she was named the individual with the most covert power in Australia by the newspaper Australian Financial Review.
13. Amancio Ortega (Spain)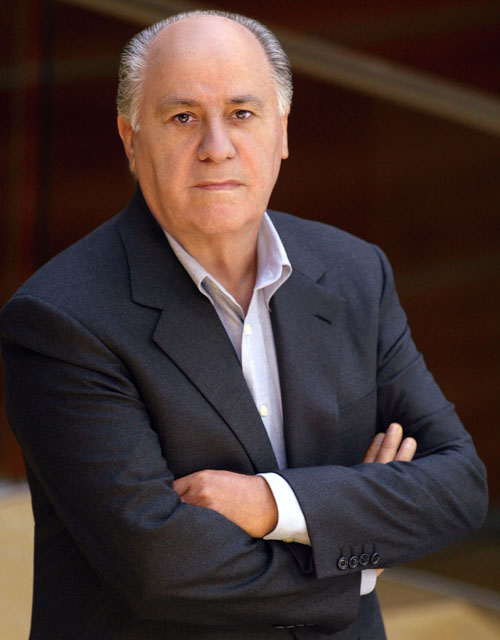 From humble beginnings, Zara owner Amancio Ortega created a business empire that during the 2016 financial year generated net sales of more than $27 billion. And the Spanish tycoon started young; in fact, he is said to have left school at just 13 or 14, determined to make his own way in life after hearing a shopkeeper refuse his mother credit. To begin with, he found work at a shirt-making business, and then he branched out into owning his own company – this time, selling bathrobes. However, it wasn't until Ortega and his then-wife opened the first branch of Zara in 1975 that business really started to take off. The fashion chain now belongs to Ortega's holding company Inditex, although its more than 2,200 worldwide stores make up less than a third of Inditex's retail outlets. Ortega has also earned himself around $79 billion into the bargain – meaning that, as of 2017, he's not only the wealthiest man in Spain but also in all of Europe.
12. Alisher Usmanov (Russia)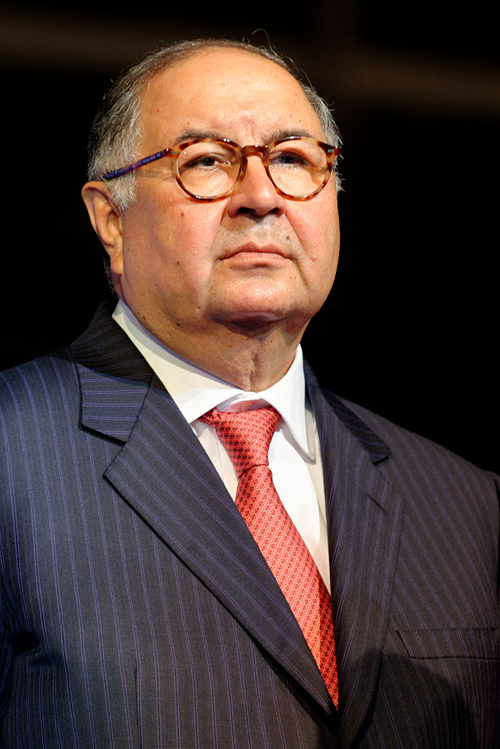 Alisher Usmanov's success in business arguably proves the adage that "it's not what you know but who you know" that counts. Indeed, the Uzbekistan-born, Russia-based business magnate is said to have made many of the contacts that helped him to future wealth and influence while he was still studying at the Moscow State Institute for International Relations. Usmanov attained a degree in international law at the institution Henry Kissinger once described as "the Harvard of Russia"; it wasn't in law that he would go on to make a name for himself, though. No, the oligarch rose to become one of Russia's most powerful men through his wide range of lucrative investments, including those in mining and metallurgy firm Metalloinvest, cellphone operator MegaFon and even British soccer club Arsenal F.C. Usmanov's personal worth, meanwhile, was totaled as being at nearly $16 billion in 2017.
11. Suh Kyung-Bae (South Korea)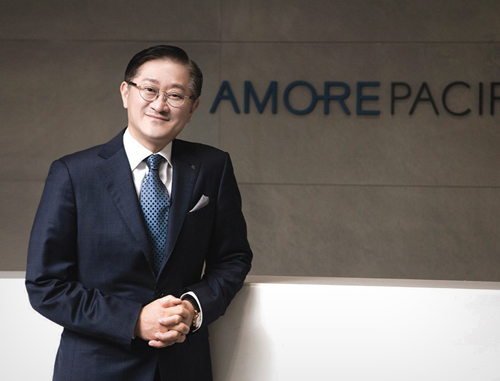 After Samsung vice-chairman Jay Y. Lee was handed down a five-year prison sentence for bribery and embezzlement in 2017, Suh Kyung-Bae became South Korea's most powerful businessman. He's also one of the country's richest businessmen, with a personal fortune of $7.1 billion as of 2017. Suh chairs AmorePacific, which has its origins in a store owned by his grandmother; he went on to inherit the business in 1997. And in the 20 years hence, AmorePacific has become what Forbes has dubbed a "beauty behemoth," with a market cap of $14.1 billion in May 2017 and growing demand for its products in China. Perhaps Suh's time in college prepared him to helm such a giant corporation, though: after studies at Seoul's Yonsei University, he went on to earn an MBA from the well-regarded Samuel Curtis Johnson Graduate School of Management at Cornell University.
10. David McKay (Canada)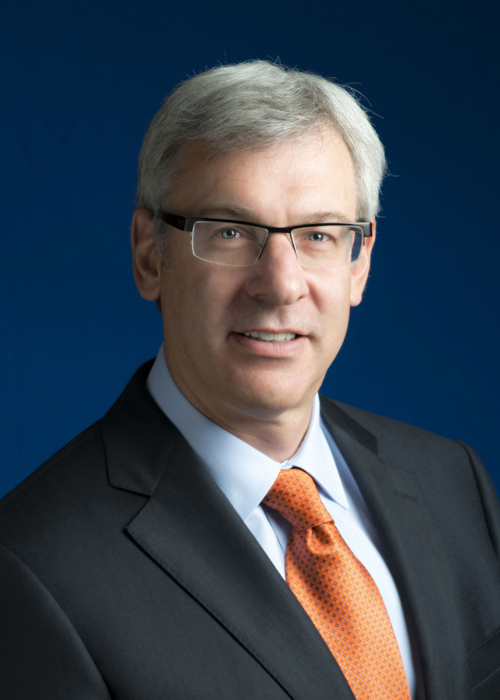 With a degree in math, not to mention an MBA from the University of Western Ontario's prestigious Ivey Business School, under his belt, David McKay certainly seems to have had the knowledge to rise through the ranks of the Royal Bank of Canada. And after joining the firm in 1988, he gained the experience to do so, too, subsequently climbing all the way to the role of group head of the firm's worldwide personal and commercial banking divisions. In fact, in 2012 he was even named as "Retail Banker of the Year" by Retail Banker International. In 2014, moreover, McKay became president, CEO and director of the board of the Royal Bank of Canada – positions he continues to hold. Currently, then, he is the country's most powerful individual in the world of finance, heading up a bank that recorded total income of more than $10 billion in 2016.
9. Jorge Paulo Lemann (Brazil)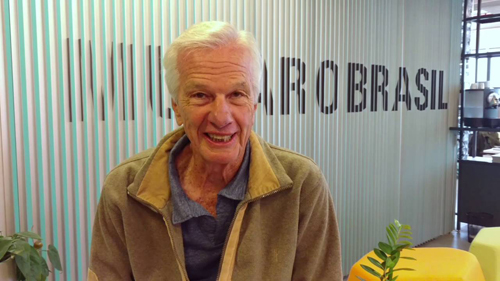 Before ever tasting success as an entrepreneur, Jorge Paulo Lemann had experienced the thrill of victory as a tennis champ. You see, Lemann was a keen sportsman in his youth, even earning places on both the Brazilian and Swiss Davis Cup teams thanks to his skill on the court. It would be in business, however, that Lemann would really excel. After majoring in economics at Harvard and training at Credit Suisse, he, along with two partners, went on to set up the investment firm Banco Garantia – an enterprise that Forbes once dubbed "a Brazilian version of Goldman Sachs." That venture turned out to be quite the moneymaker, moreover, as in 1998 the company was bought by Credit Suisse for $675 million. Lemann has also invested heavily in brewing in Brazil and further consolidated his power in industry as a founder of investment company 3G Capital, which now has controlling shares in Burger King, H. J. Heinz and Budweiser manufacturer Anheuser-Busch. It's perhaps no surprise, then, that in 2017 the one-time Wimbledon player was revealed to be worth more than $31 billion.
8. Leonardo Del Vecchio (Italy)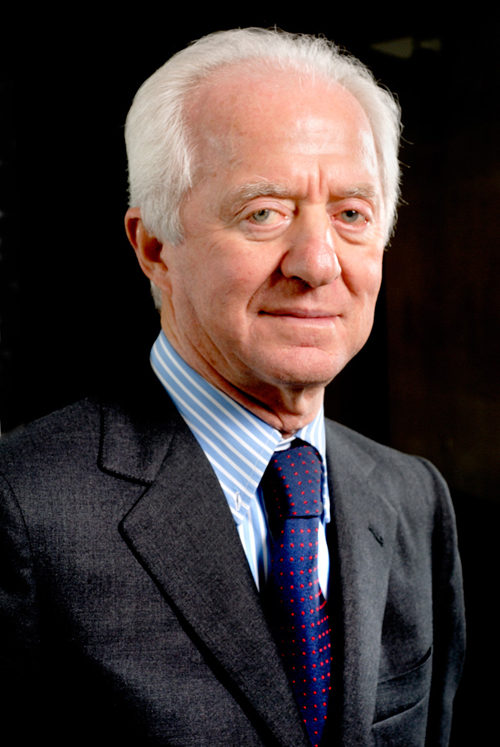 Leonardo Del Vecchio's family were once so poor that they were unable to afford his upkeep; as a result, the future eyewear tycoon was given to an orphanage when he was just seven years old. This inauspicious start didn't deter Del Vecchio from making something of himself, however. Indeed, determined to pay his own way through design school, he worked as an apprentice in a molding factory. There, the products made included spectacle frames – an item that Del Vecchio would go on to mass-manufacture himself. To that end, he founded Luxottica in 1961; and more than half a century later, it's the leading eyewear firm on the planet, incorporating retail chains like LensCrafters and Sunglass Hut and household-name brands such as Ray-Ban and Oakley. The Luxxotica Group also makes glasses for high-end fashion houses including Ralph Lauren, Armani and Chanel, and the impressive growth of the company has helped Del Vecchio and his family toward a handsome fortune of $19.2 billion as of 2017.
7. Mukesh Ambani (India)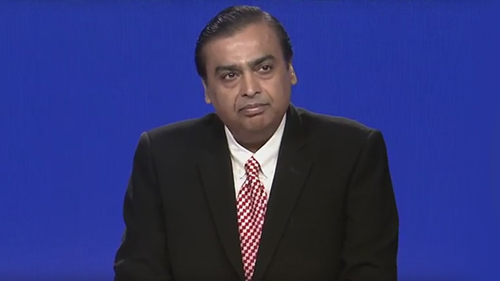 Indian Mukesh Ambani took over the reins of a successful but relatively small family company and transformed it into a global powerhouse. That company was Reliance, co-founded by Ambani's father in the 1960s and, for a time, dealing solely in textiles. In due course, then, after earning a degree in chemical engineering from Mumbai's Institute of Chemical Technology, Ambani himself chose to join the family firm – though given that he'd left Stanford University's MBA program to do so, this may have seemed like a bit of a risk. Through Ambani's influence, however, Reliance expanded its textile operations and diversified into petrochemicals, technology and telecoms, leading to it becoming the second biggest company in the whole country, according to Fortune's 2017 Global 500 list. Ambani now acts as the chair and managing director of Reliance Industries and has a net worth of around $40 billion – earning him the honor of being India's richest person in 2017.
6. Bernard Arnault (France)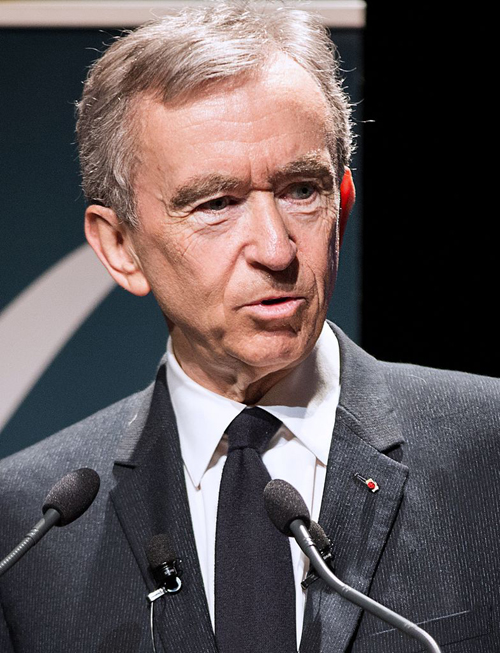 Bernard Arnault was once quoted as saying that "luxury goods are the only area in which it is possible to make luxury margins." And there may be some truth to that statement, too; after all, LVMH, of which Arnault is the chair, CEO and majority shareholder, recorded revenue of more than $44 billion in 2016. LVMH furthermore incorporates globally renowned high-end brands like Louis Vuitton, Tag Heuer and Dom Perignon, giving Arnault's company a very substantial chunk of the luxury goods market and Arnault himself a reputation, according to Forbes, as "one of the world's ultimate tastemakers." The firm hasn't always dealt in such glamorous wares, however; at one time, it belonged to Arnault's father and was a civil engineering enterprise. After graduating with a degree in engineering from Paris'y École Polytechnique, though, Arnault junior persuaded his dad to switch the company's focus to real estate and then began making a string of savvy acquisitions. Along the way, Arnault has also acquired a not-insubstantial personal fortune of $60 billion – making him France's richest individual as of 2017.
5. Richard Branson (U.K.)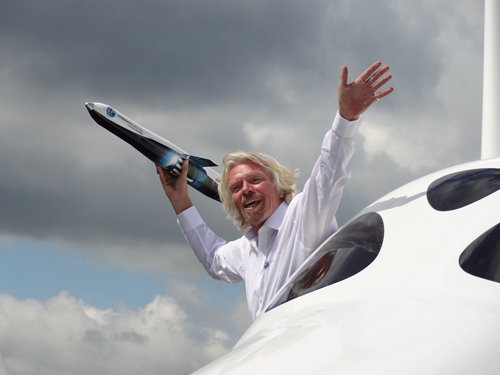 Richard Branson's business philosophy is perhaps best summed up in the title of his 2015 book, The Virgin Way: If It's Not Fun, It's Not Worth Doing. That credo has, moreover, seemingly served the British mogul very well indeed. Even after leaving school at just 16, Branson demonstrated an early flair for business, founding a magazine and for its first issue selling an impressive $8,000 in advertising space. He then moved into selling records through the mail and, while still only in his early 20s, founded Virgin Records in 1972. That was one of the first of Branson's businesses to bear the Virgin brand, but it would by no means be the last. Indeed, the entrepreneur has since earned both power and a $5 billion fortune through the success of Virgin Trains, Virgin Mobile, Virgin Money and the airline Virgin Atlantic – to name but a handful of the over 400 global companies now owned in part or in full by the Virgin Group.
4. Susanne Klatten (Germany)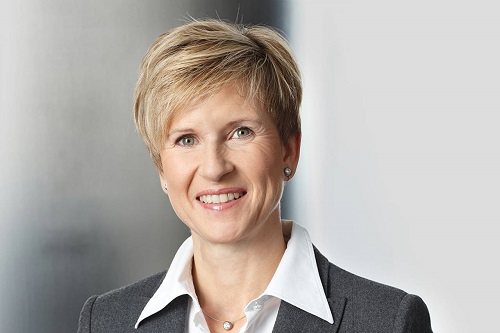 Susanne Klatten may have inherited stakes in BMW and German chemical company Altana AG from her father, but she's nevertheless worked hard – and successfully – to build on the wealth and influence given to her. In fact, she has even been credited with turning Altana AG's fortunes around since joining the firm in 1993. Klatten now completely owns the business and serves as joint deputy chairperson of its supervisory board, while she is also a member of BMW's supervisory board. And that's not all: Klatten in addition has lucrative stakes in wind power, water technology and graphite production companies. And since acquiring a share of her family's wealth and having made her own investments, Klatten is worth $24 billion as of 2017. This makes her Germany's third richest individual and, overall, the richest woman in the country.
3. Masayoshi Son (Japan)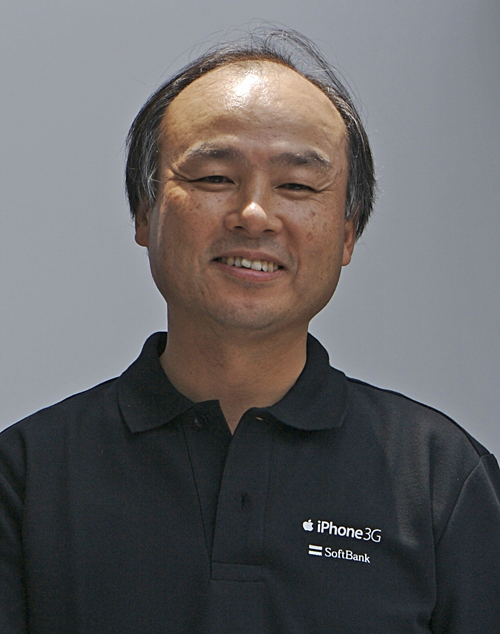 In 2012 University of California, Berkeley, professor Steven Vogel told Ars Technica that Masayoshi Son is "the closest thing to Bill Gates in Japan" – an indicator, then, of Son's power and influence in his native country and beyond. And while Vogel did add that Son has been both "colossally successful and had some colossal failures," it's fair to say that the entrepreneur's time with SoftBank falls squarely into the former camp. His business nous even stood him in good stead while he was still just an economics major at UC Berkeley, with a sideline in leasing video games reportedly netting him a million dollars. Then when Son returned to Japan after graduation, he turned to technology again to make both his name and his fortune. Specifically, in 1981 he set up SoftBank, a telecommunications giant that now has stakes in over 1,000 companies, including the likes of Yahoo! Japan and Sprint. Son is also currently SoftBank's chairman and CEO.
2. Jack Ma (China)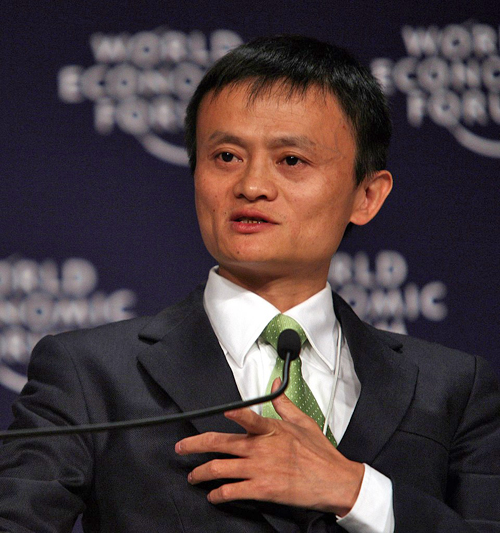 Jack Ma was born Ma Yun in Mao Zedong's China and was brought up in difficult circumstances in the city of Hangzhou, around 100 miles west of Shanghai. Indeed, Ma's grandfather had been on the wrong side of the civil war that had ended in communist dictatorship in 1949, and there were considerable repercussions for his family as a result. As Ma grew, moreover, his future looked inauspicious: he twice flunked China's national college entrance exams, leaving him having to resort to attending what he has since dubbed "Hangzhou's worst college." It was on a visit to the United States in 1995, however, that Ma initially came across the internet and had his first big idea – a listings site for China. Four years later he would found Alibaba, a business-to-business commerce site named by Forbes in 2017 as the sixth largest retail firm in the world. Ma, meanwhile, is now worth a highly impressive $39 billion, according to 2017 figures.
1. Bill Gates (USA)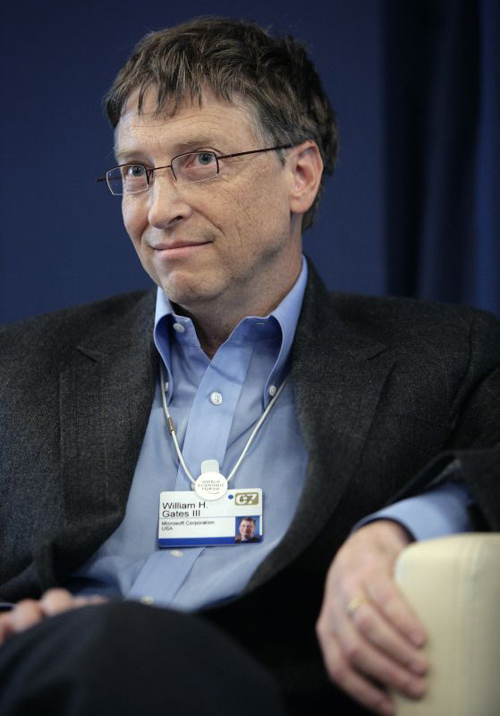 As a co-founder of Microsoft, Bill Gates has undeniably influenced the world we live in today. What's more, his success with the tech giant has led him to a truly remarkable fortune of $89 billion. Before Gates began what was to become a multi-billion-dollar company, however, he was an undergraduate at Harvard, studying mathematics and computer science. College seemingly wasn't for him, though, as in 1975 Gates dropped out of the Ivy League school and set up Microsoft with high school pal Paul Allen. Then after Microsoft launched the first version of the Windows operating system in 1985, its fortunes were transformed – and in 2011 the company boasted that 1.25 billion PCs were now running versions of Windows. Today, Gates still has influence at Microsoft as a technology advisor, but his Bill & Melinda Gates Foundation, founded alongside his wife, is now his primary concern.