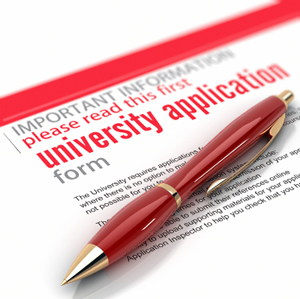 International business degree programs are in demand in today's sometimes volatile world economy. There have been several significant shifts in economic focus because of the ups and downs of the current economic conditions, international markets, and business industry. An international business career can provide the professional expertise needed to develop modern business plans, changing public policy, and diversified government outreach programs.
Begin Preparing for College Level International Business Degree Programs During High School
High school students will need to prepare for a career in international business as early as the high school years. Several international business degree programs look at the student high school grades achieved. These accredited international business degree programs expect to see certain high school classes that have been taken with an appropriate grade for college entrance.
Applying and getting accepted into an accredited international business degree program takes several steps. A high school student may need to prepare for this type of career during their high school years. Taking the right preparatory classes is important for many of the college admissions committees. An applicant for an international business program may want to consider taking several English classes. A student who is bilingual will want to be able to pass a language proficiency test in English as well. Speech and communications classes are important to take during high school. Math and accounting classes are expected from most accredited international business schools. Computer science is critical to understand, and successfully completing business law classes while in high school can create an edge for a college applicant. Classes that are directly related to business, leadership, public speaking, and social outreach are critical elements of an academic background that the college admissions teams are expecting.
Grades and scores achieved are always important for successful program admission. Outside interests are looked upon favorably. These outside interests could include volunteer work, work with nonprofit groups, community outreach internships, and public speaking jobs.
Ways to Increase the Odds Of Acceptance
Taking the right classes while in high school is critical. This gives the admissions committee at prospective colleges and universities the correct impression of the applicant's interests and commitment to a certain field of study. An admissions committee in the field of international business is looking for leadership skills in addition to academic standing and volunteerism. Leadership roles can successfully be completed in school clubs, in volunteer organizations, and through summer internships. Scholarships are often available for those students who show a particular promise in an elected field of study. Earning a scholarship is a successful way to enter an international business program. A summer internship at the college of choice can often lead to recommendations for entry into the standard college program. Volunteering with certain community organizations can lead to college connections and recommendations for certain business programs.
A high school counselor can assist a student who wishes to learn more about a particular international business college program. There are brochures that are frequently sent to high school guidance counselors. These college brochures may be helpful in pointing out certain summer programs or other programs that prepare a student for a college curriculum. High school guidance counselors can help in putting together a student's application for a certain program. Accredited programs are important to look over since a school's accreditation will be important as a student's career progresses. Certain levels of career attainment are possible if the undergraduate or graduate schools are accredited. There can be some limitation in promotion later on if the college or graduate school is not accredited.
Steps For Admission into A Master of Business Administration (MBA) Program
Being admitted into a Master of Business Administration program involves being accepted by a admission committee which evaluates a masters candidate's accomplishments, academics, work experience, community involvement, and volunteerism. Not only will prospective MBA candidates need a high school diploma with good grades, a college degree within a business related field, and a successful score on a graduate entrance examination, but a candidate will also need other additional internships and leadership applications. All aspects of the MBA application offer the admission's team the ability to make their choice based on the information candidates provide.
Sometimes schools offer a combined degree in order to prepare their graduates for job positions that are more broad based in focus. Nonprofit organizations frequently use an MSW or masters of social work degree for leadership and community outreach roles. The MBA or masters of business administration is an additional degree that is gained while successfully completing a social work degree as well. These programs run concurrently, and both degrees are gained when the graduate student completes the assigned curriculum. This type of program is useful for government outreach work, social welfare organizations, hospitals, philanthropic foundations, and various government agencies.
Applying and Getting Accepted
Applications for international business schools need certain expected criteria which are the following:
A high school student needs to think ahead and gain good grades in business classes, computer science, mathematics, and English classes.
College entrance examinations are often used for admission into college level international business programs. These scores need to be a certain score or above.
Outside interests while in high school can be seen as assets. Leadership roles in school clubs and charity organizations around town can provide good experience and references for an applicant
A MSW program can be combined with a masters in business administration. This dual program produces graduates who are often hired by charity groups, other nonprofit organizations, social outreach private foundations, government agencies, political groups, and private businesses
Certifications are important for any employment position, and the field of international business has these expectations as well. A career in banking and finance will need a certain professional license. A student who has achieved a type of license may have an advantage over an applicant who does not have this
All of the steps taken before the completion of an accredited international business degree program combined with undergraduate and graduate studies provides the educational and experience foundation necessary to advance aspirations. Many graduates enter programs with career aspirations within international banking, cultural advisory positions, project manager positions with private corporations, and sales positions in international markets and see them through to establish long term, lucrative careers.