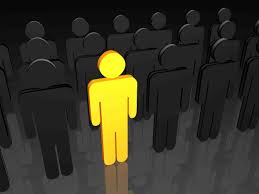 International business is a dynamic, rapidly changing industry. Completing studies within an international business degree program enables individuals to learn more than just the standard business practices both at home and across the globe. Since many degree options exist within international business, the choice to participate within an international business related specialization is often worthy of consideration especially in economic times like these. Plus any additional knowledge and skills is essential to ensure success within all global business dealings. Each professional within this industry helps to ensure operations run smoothly worldwide. Plus selecting a specialization within international business will provide you with many advantages throughout the course of your career. Here is a quick list of specialization areas within international business to help you familiarize yourself with the different options available:
Entrepreneurship
Even small businesses today have the potential of a global audience rather than simply a local one as it was 50 years ago. Most entrepreneurs today realize this potential, however few understand the ways in which to capitalize on it. A degree in international business with an emphasis in entrepreneurship will provide individuals with the international business know-how required to conduct business at a global level alongside the skill set required to transform an idea into the reality of a properly operating business.
International Finance
Individuals looking to work within finance for an international company should pursue a specialization in international finance. Many people will pursue an MBA of international business with an emphasis on finance to be able to apply for top positions. These degrees allow people to function as qualified financial analysts after learning the ins and outs of international finance. Courses generally include careful study of foreign economies, international stock markets, varying accounting systems and more. Additionally, if you wish to pursue work for a global business, this specialization allows you to understand the ways in which global companies operate interdependently in order to do your job successfully.
International Trade
International trade has become an integral aspect of international business over the past several decades. The world's leading companies are finally realizing the importance of spending money on streamlining and properly maintaining their importing and exporting processes and procedures. Trends have also leaned toward the necessity to invest in business development beyond a company's "home" country. Courses such as strategic management, logistics, and global business development are just a few of the areas within international trade that will guide you into a successful career in international business within this specialty.
Interpreter
As businesses expand into new markets, an interpreter is often required. These jobs have expanded greatly over the years. In the past, an interpreter was simply required to speak the language. Today, businesses seek talent who also has a degree in international business. Being an effective interpreter is more than being able to express the words of another. Many times, a word may not exist in one culture to the next; therefore, it is essential to be able to understand the fundamentals of the subject matter to be able to interpret properly.
Global Management
If you are looking to become a top-performing manager in international business, it is essential that you specialize in global management. You will learn all of the necessary skills required to be an effective leader on a global level. You will learn the various ways in which people interact in various cultures, effective management techniques, the fundamentals of all areas of international business and more.
Marketing and Market Research
Successful global business does not occur by chance. People spend countless hours researching new markets and analyzing target demographics. Companies invest millions to determine the optimal strategic locations for product and service expansion. At the same time, people will analyze cultures, effective marketing campaigns, the competition and more to be able to attract the desired target audience. A person holding a PhD in international business and marketing is the most in-demand candidate for such positions as they will have far greater experience in consumer psychology and human behavior.
Marketing/Sales
Becoming a successful salesperson begins with a proper understanding of the business and all business environments in which your company operates. An international business degree with a concentration in marketing will prepare you for the many challenges that arise within the dynamic world of global business dealings. It is important to note that sales is now often paired with marketing as the two have many overlapping characteristics and both yield fantastic possibilities for career success.
A career in international business will provide you with unlimited opportunities. While you pursue your undergraduate, graduate or post-graduate degree in international business, consider which specialty you would most like to pursue. Often your ability to specialize your studies and concentrate upon your genuine interests in the field that can distinguish you from the competition.