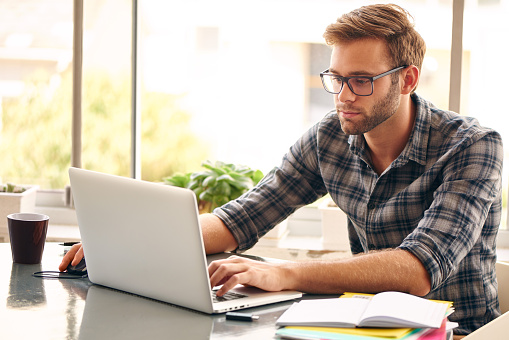 Gaining a global edge over other B-school graduates is possible with the international business major. International business is a popular path into today's increasingly global economy because it provides unique perspective on cross-border operations. Top international business schools primarily offer bachelor's and master's degrees to equip graduates for unique cultural and ethical challenges when organizations expand abroad. Many programs are based in the United States, but others are offered in conjunction with universities in China, Japan, England, and other large economies. Students declaring the major will better understand the international business strategies used to connect multi-national ventures. If you're on the fence, the following is an overview of what studying international business is really like.
International Business Courses
Although courses vary by school, the curriculum generally takes the same shape of exposing students to broad business disciplines with a global twist. Bachelor's degrees in international business will take at least four years to cover general education like liberal arts and business core. Master's degrees in international business, including MBAs, require one to three years for advanced, specialized management courses. Typically, majors will enroll in courses for international marketing, corporate finance, global economics, business law, international trade, foreign affairs, and supply chain management. Most B-schools will require foreign language courses. Choosing widely spoken languages like Chinese and Spanish is encouraged.
Study Abroad Component
Studying international business doesn't only happen in the classroom. Accredited international business curricula usually includes at least one study abroad trip. Business schools will arrange travel for students to spend a few weeks or entire semester overseas at a host college. This is an invaluable opportunity for majors to see the world, hone language skills, and develop cultural awareness. Among the top destinations for globetrotting U.S. students are China, Australia, Costa Rica, Spain, and the United Kingdom. International business majors open up their horizons and form lasting connections that could spark job offers.
Domestic or Overseas Internship
On-campus and online international business programs often require completing a hands-on internship too. Internships will immerse you in a professional, multi-national business environment that's domestic or overseas. You'll put your academic learning to practice by working at least 10 to 20 hours per week with the organization. Internships may be paid or unpaid and last anywhere from one month to 12. International business students often intern with global Fortune 500 companies like Exxon Mobil, Toyota, Google, Marriott, and FedEx. B-schools help students land placements via their Career Services department. Interns are at the ladder's lowest rung, but they learn vital real-world industry skills.
International business degrees place students in highly diverse classrooms to foster in-depth understanding on the global marketplace. Your studies could unlock careers like trade development officer, currency trader, regional operations manager, foreign officer, international purchasing agent, diplomat, and even CEO. According to the World Economic Forum, 2016's most in-demand jobs include sales manager and financial manager. Consider searching for accredited international business schools to find your cross-cultural management niche.